Big Report Day for Cattle Market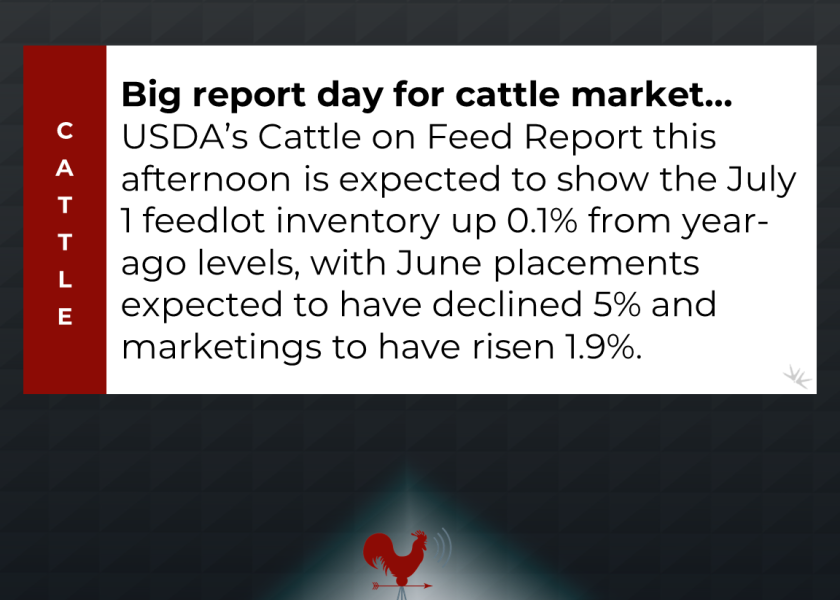 USDA's Cattle on Feed Report this afternoon is expected to show the July 1 feedlot inventory up 0.1% from year-ago levels, with June placements expected to have declined 5% and marketings to have risen 1.9%. USDA's Cattle Inventory Report is expected to show U.S. cattle herd as of July 1 down 2.1% from year-ago. The projected 2022 calf crop is expected to have shrunk another 2%. Beef heifers held back for breeding are expected to be down 3.2% from last year.
Cold Storage Report out this afternoon, too... USDA will detail frozen meat stocks at the end of June. The five-year average is a 3-million-lb. decline in beef stocks and a 25.8-million-lb. drop in pork stocks during the month.