Corn Futures Gain 7th Straight Session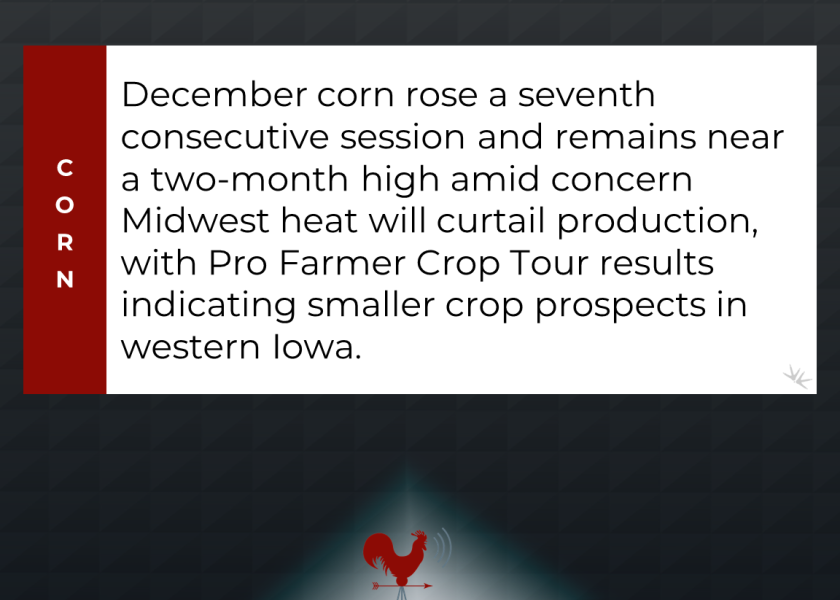 December corn rose a seventh consecutive session and remains near a two-month high amid concern Midwest heat will curtail production, with Pro Farmer Crop Tour results indicating smaller crop prospects in western Iowa. Soybean futures also rose while wheat was mixed.
At 6:45 a.m. CT, corn was 7 to 9 cents higher, soybeans were 1 to 3 cents higher and wheat was 4 cents lower to 3 cents higher.
Front-month crude oil futures were up slightly and the U.S. dollar index was about 300 points lower.