Corn Futures Rise Overnight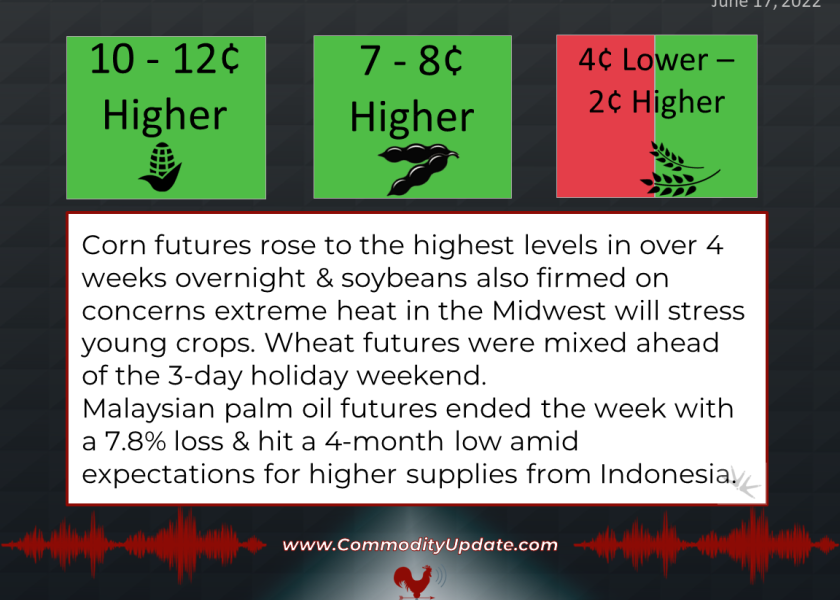 Corn: 10 to 12 cents higher.
Soybeans: 7 to 8 cents higher.
Wheat: 4 cents lower to 2 cents higher.
Cattle: Steady-firmer
Hogs Steady-firmer
Corn futures rose to the highest levels in over four weeks overnight and soybeans also firmed on concerns extreme heat in the Midwest will stress young crops. Wheat futures were mixed ahead of the three-day holiday weekend. Malaysian palm oil futures ended the week with a 7.8% loss and hit a four-month low amid expectations for higher supplies from Indonesia. Front-month U.S. crude oil futures are down more than $1. U.S. stock futures signal a firmer open, while the U.S. dollar index is nearly 900 points higher this morning.