Corn Planting Catching Up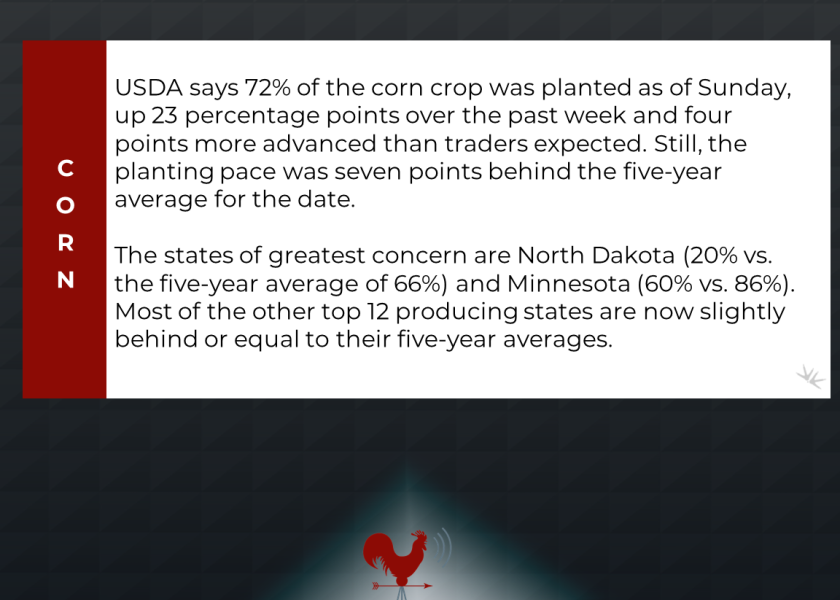 USDA says 72% of the corn crop was planted as of Sunday, up 23 percentage points over the past week and four points more advanced than traders expected. Still, the planting pace was seven points behind the five-year average for the date.
The states of greatest concern are North Dakota (20% vs. the five-year average of 66%) and Minnesota (60% vs. 86%). Most of the other top 12 producing states are now slightly behind or equal to their five-year averages.
Corn emergence jumped 25 percentage points to 39%, though that was still 12 points behind average.