Corn, Soybean Futures Firmer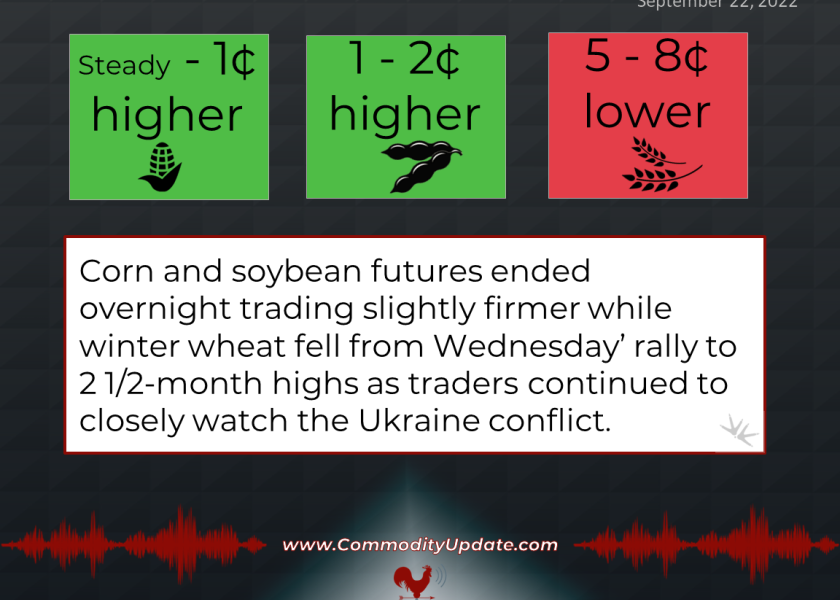 Corn: Steady to 1 cent higher.
Soybeans: 1 to 2 cents higher.
Wheat: Winter wheat 5 to 8 cents lower; spring wheat 1 to 3 cents lower.
Cattle: Steady-weaker
Hogs: Steady-weaker
Corn and soybean futures ended overnight trading slightly firmer while winter wheat fell from Wednesday' rally to 2 1/2-month highs as traders continued to closely watch the Ukraine conflict. Malaysian palm oil futures fell 1.5%, while front-month crude oil rose nearly $2. U.S. stock index futures signal a mixed open and the U.S. dollar index is up slightly after earlier jumping to a fresh 20-year high.