Futures Heading for First Weekly Decline in Past Four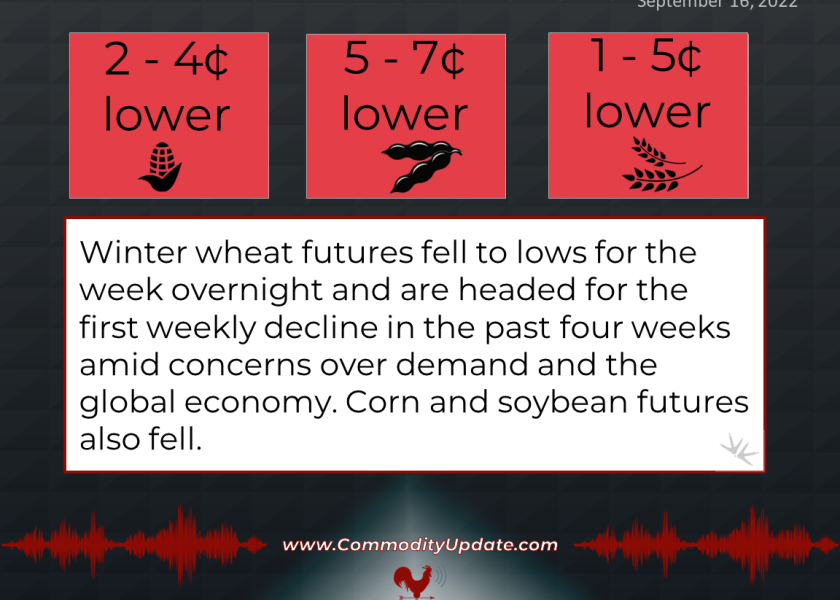 Corn: 2 to 4 cents lower.
Soybeans: 5 to 7 cents lower.
Wheat: 1 to 5 cents lower.
Cattle: Steady-firmer
Hogs: Steady-firmer
Winter wheat futures fell to lows for the week overnight and are headed for the first weekly decline in the past four weeks amid concerns over demand and the global economy. Corn and soybean futures also fell. Front-month crude oil futures are up slightly but still on track for a third straight weekly drop. U.S. stock index futures indicate a weaker open and the U.S. dollar index is around 400 points higher.