Futures Mixed; Trade Awaits USDA Reports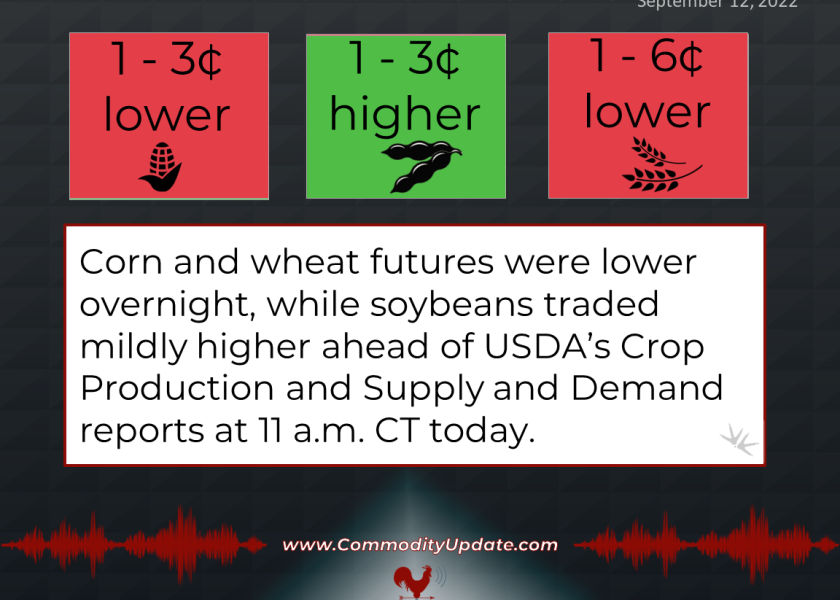 Corn: 1 to 3 cents lower.
Soybeans: 1 to 3 cents higher.
Wheat: 1 to 6 cents lower.
Cattle: Steady-firmer
Hogs: Steady-weaker
Corn and wheat futures were lower overnight, while soybeans traded mildly higher ahead of USDA's Crop Production and Supply and Demand reports at 11 a.m. CT today. Malaysian palm oil futures rose 2.5% behind strength in crude oil expectations for stronger exports. Front-month crude oil futures are up about 65 cents, U.S. stock index futures signal a strong open and the U.S. dollar index is down more than 800 points.