Grain and Livestock Calls (6/16)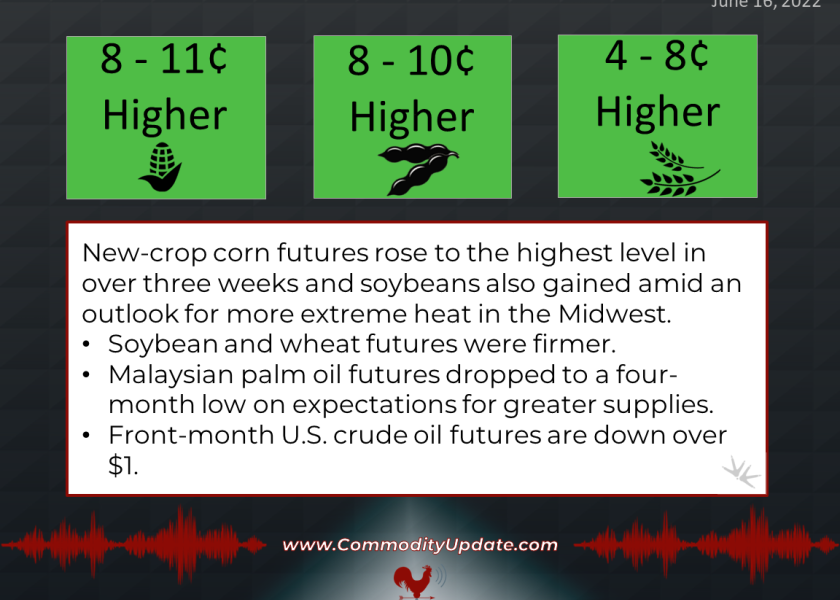 Corn: 8 to 11 cents higher.
Soybeans: 8 to 10 cents higher.
Wheat: 4 to 8 cents higher.
Cattle: Steady-firmer
Hogs: Steady-firmer
New-crop corn futures rose to the highest level in over three weeks and soybeans also gained amid an outlook for more extreme heat in the Midwest. Soybean and wheat futures were firmer. Malaysian palm oil futures dropped to a four-month low on expectations for greater supplies. Front-month U.S. crude oil futures are down over $1. U.S. stock futures signal a lower open as global equity markets extended a recent nosedive, while the U.S. dollar index is about 300 points lower this morning.