Grain, Soybean Futures Down Sharply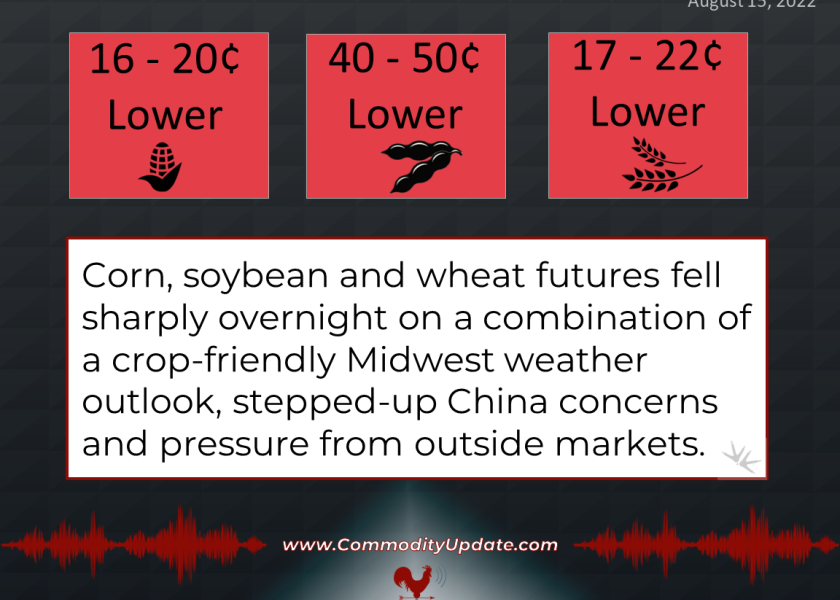 Corn: 16 - 20¢ lower.
Soybeans: 40 - 50¢ lower.
Wheat: 17 - 22¢ lower.
Cattle: Steady-firmer
Hogs: Steady-firmer
Corn, soybean and wheat futures fell sharply overnight on a combination of a crop-friendly Midwest weather outlook, stepped-up China concerns and pressure from outside markets. Malaysian palm oil futures fell 6.7% following conflicting export data. Front-month crude oil futures are down nearly $5 after touching the lowest level since early February. U.S. stock index futures signal a lower open, while the U.S. dollar index is up around 500 points.