Grain, Soybean Futures Mixed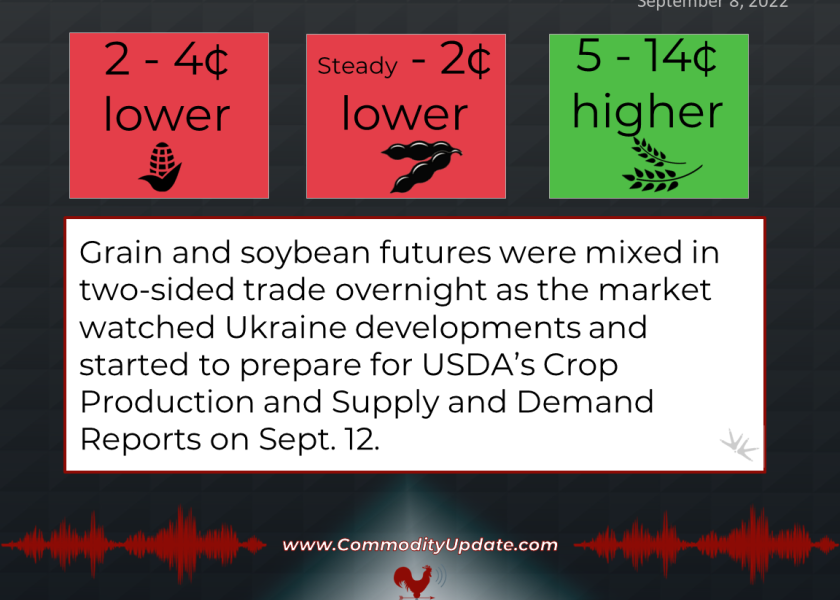 Corn: 2 to 4¢ lower.
Soybeans: Steady to 2¢ lower.
Wheat: 5 to 14¢ higher.
Cattle: Steady-firmer
Hogs: Steady-weaker
Grain and soybean futures were mixed in two-sided trade overnight as the market watched Ukraine developments and started to prepare for USDA's Crop Production and Supply and Demand Reports on Sept. 12. Malaysian palm oil futures fell 4%, the biggest decline in over three weeks, amid continued concerns over China's Covid lockdowns. Front-month crude oil futures are up more than $1, U.S. stock index futures indicate a weaker open and the U.S. dollar index is down more than 100 points.