Grains Firmer This Morning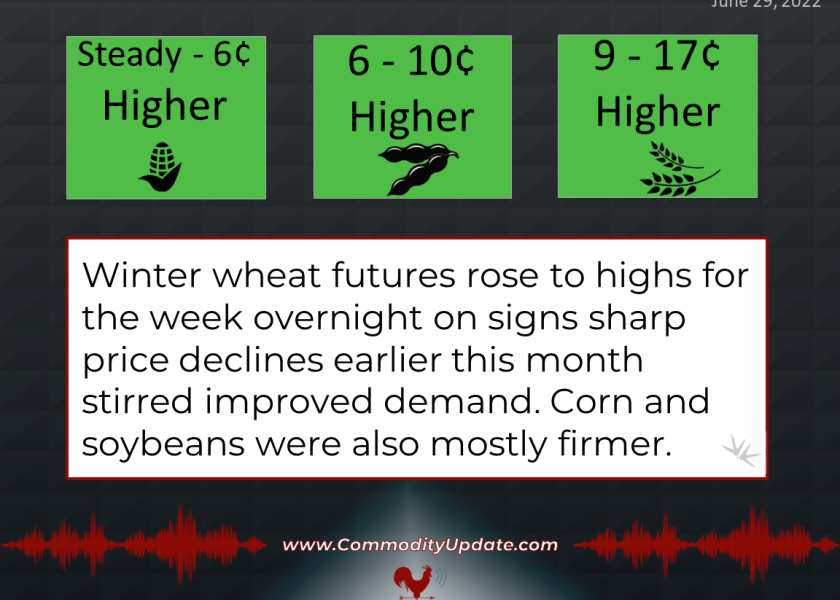 Corn: Steady to 6 cents higher.
Soybeans: 6 to 10 cents higher.
Wheat: 9 to 17 cents higher.
Cattle: Steady-weaker
Hogs: Steady-weaker
Winter wheat futures rose to highs for the week overnight on signs sharp price declines earlier this month stirred improved demand. Corn and soybeans were also mostly firmer. Malaysian palm oil futures fell 1.7% on expectations for rising production and weaker demand. Front-month crude oil futures rose over $1.60 to the highest levels in over a week. U.S. stock futures signal a firmer open, while the U.S. dollar index is slightly firmer this morning.