Grains Gap Lower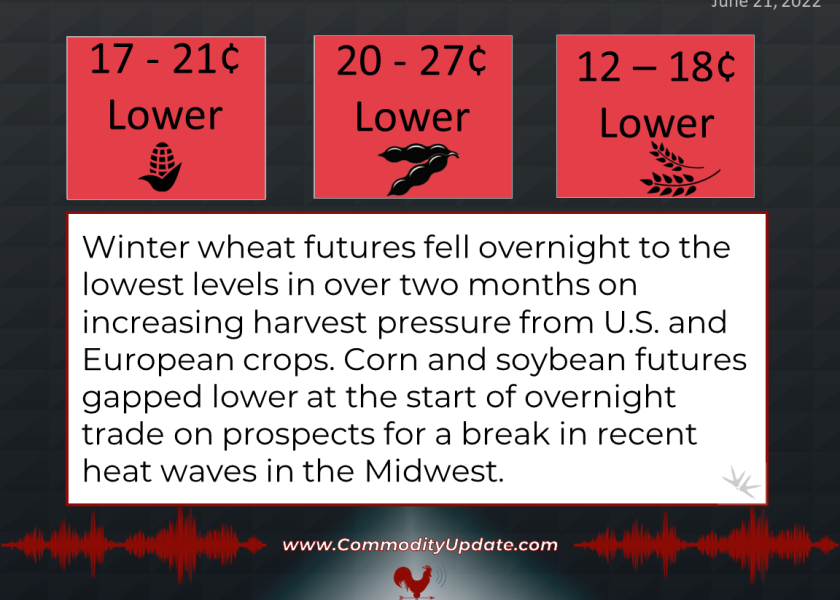 Corn: 17 to 21 cents lower.
Soybeans: 20 to 27 cents lower.
Wheat: 12 to 18 cents lower.
Cattle: Steady-firmer
Hogs: Steady-mixed
Winter wheat futures fell overnight to the lowest levels in over two months on increasing harvest pressure from U.S. and European crops. Corn and soybean futures gapped lower at the start of overnight trade on prospects for a break in recent heat waves in the Midwest. Malaysian palm oil futures ended little-changed after drooping near a six-month low earlier in the session. Front-month U.S. crude oil futures are up nearly $2.00. U.S. stock futures signal a stronger open, while the U.S. dollar index is down more than 400 points this morning.