Morning Calls (5/19)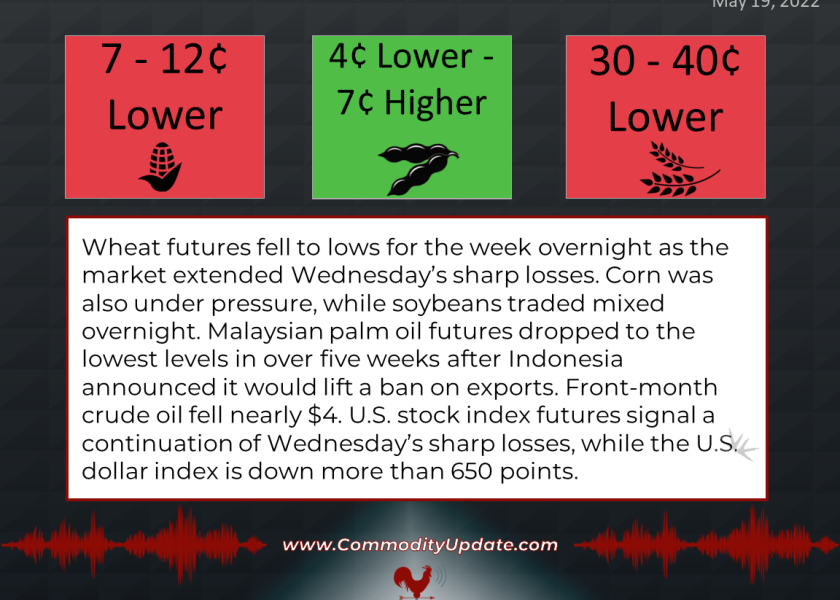 GRAIN CALLS
Corn: 7 to 12 cents lower.
Soybeans: 4 cents lower to 7 cents higher.
LIVESTOCK CALLS
Cattle: Steady-weaker
Hogs: Steady-firm
Wheat futures fell to lows for the week overnight as the market extended Wednesday's sharp losses. Corn was also under pressure, while soybeans traded mixed overnight. Malaysian palm oil futures dropped to the lowest levels in over five weeks after Indonesia announced it would lift a ban on exports. Front-month crude oil fell nearly $4. U.S. stock index futures signal a continuation of Wednesday's sharp losses, while the U.S. dollar index is down more than 650 points.