Morning Calls (5/31)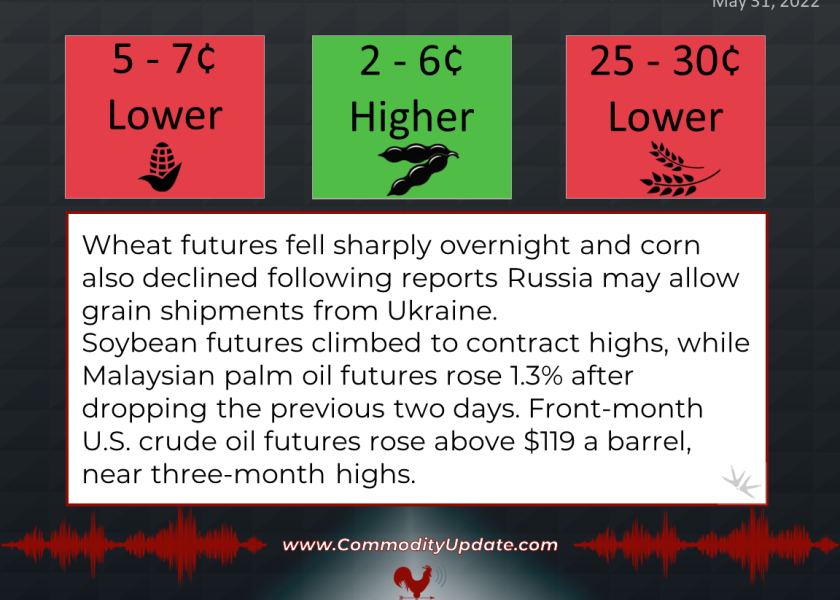 Corn: 5 to 7 cents lower.
Soybeans: 2 to 6 cents higher.
Wheat: HRW and SRW 25 to 30 cents lower, spring wheat 20 to 22 cents lower.
Cattle: Steady-mixed
Hogs: Steady-firmer
Wheat futures fell sharply overnight and corn also declined following reports Russia may allow grain shipments from Ukraine. Soybean futures climbed to contract highs, while Malaysian palm oil futures rose 1.3% after dropping the previous two days. Front-month U.S. crude oil futures rose above $119 a barrel, near three-month highs, after the European Union agreed to ban most Russian oil.