Morning Calls & Comments (10/11)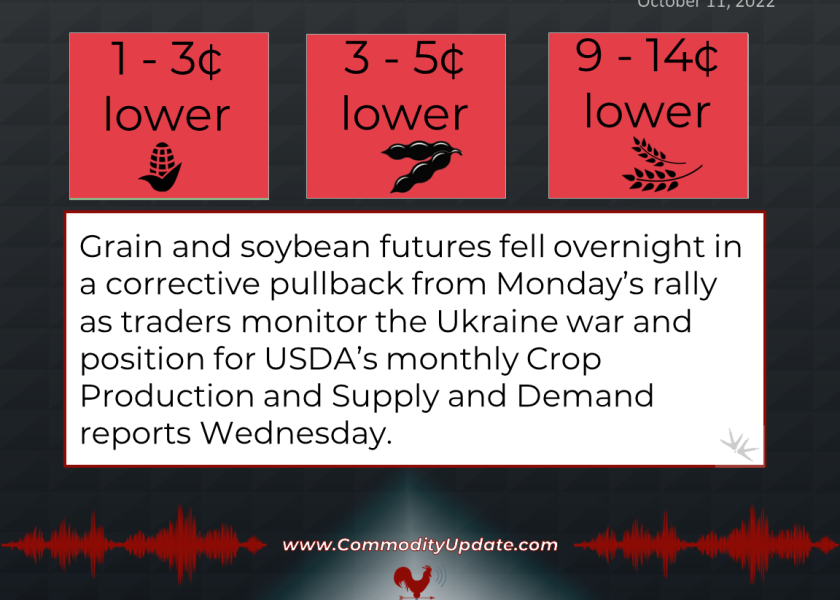 Corn: 1 to 3 cents lower.
Soybeans: 3 to 5 cents lower.
Wheat: 9 to 14 cents lower.
Cattle: Steady-firm
Hogs: Steady-firmer
Grain and soybean futures fell overnight in a corrective pullback from Monday's rally as traders monitor the Ukraine war and position for USDA's monthly Crop Production and Supply and Demand reports Wednesday. Malaysian palm oil futures fell 3.8%, ending a seven-day rally. Front-month crude oil is down more than $1. U.S. stock index futures signal a mixed weaker open and the U.S. dollar index is down about 125 points.