Morning Calls & Comments (10/17)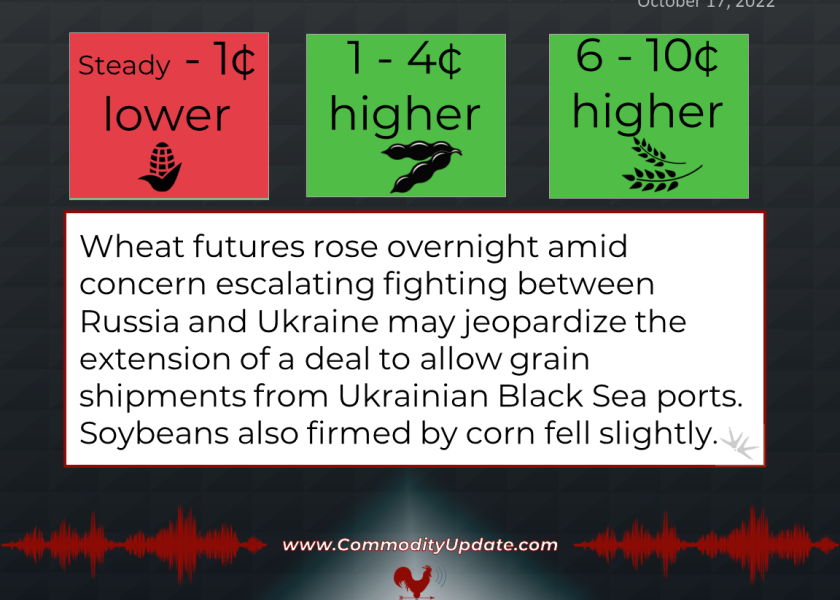 Corn: Steady to 1 cent lower.
Soybeans: 1 to 4 cents higher.
Wheat: 6 to 10 cents higher.
CATTLE: Steady/firmer
HOGS: Steady/firmer
Wheat futures rose overnight amid concern escalating fighting between Russia and Ukraine may jeopardize the extension of a deal to allow grain shipments from Ukrainian Black Sea ports. Soybeans also firmed by corn fell slightly. Malaysian palm oil futures rose 0.3% with support from soyoil strength, which front-month crude oil futures were up about 50 cents. U.S. stock index futures point to a firmer open, while the U.S. dollar index is down about 800 points.