Morning Calls & Comments (10/6)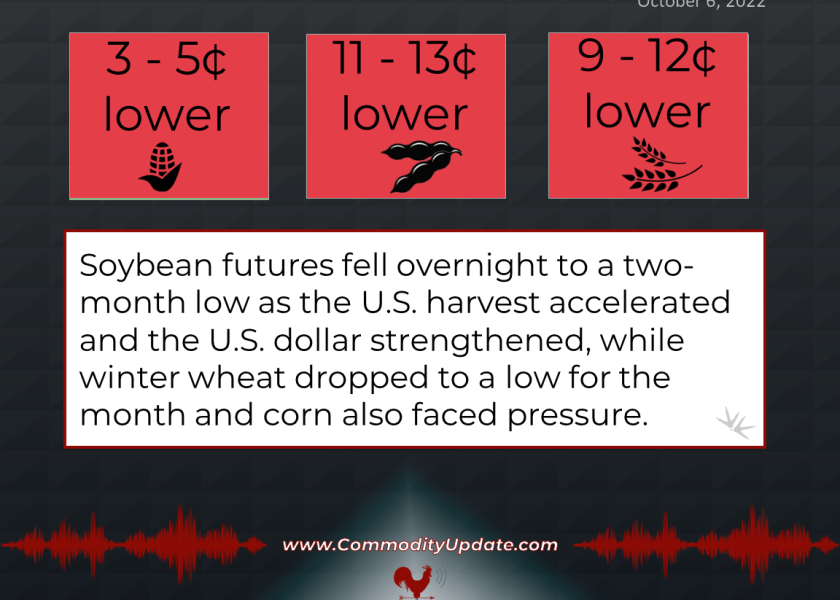 Corn: 3 to 5 cents lower.
Soybeans: 11 to 13 cents lower.
Wheat: HRW and SRW wheat 9 to 12 cents lower, spring wheat 2 to 6 cents lower.
Cattle: Steady-weaker
Hogs: Steady-weaker
Soybean futures fell overnight to a two-month low as the U.S. harvest accelerated and the U.S. dollar strengthened, while winter wheat dropped to a low for the month and corn also faced pressure. Malaysian palm oil futures rose 1.6%, a sixth straight daily gain, on weather concerns. Front-month crude oil mildly faded after earlier rising to a three-week high. U.S. stock index futures signal a mixed open and the U.S. dollar index is up about 550 points.