Morning Calls & Comments (11/1)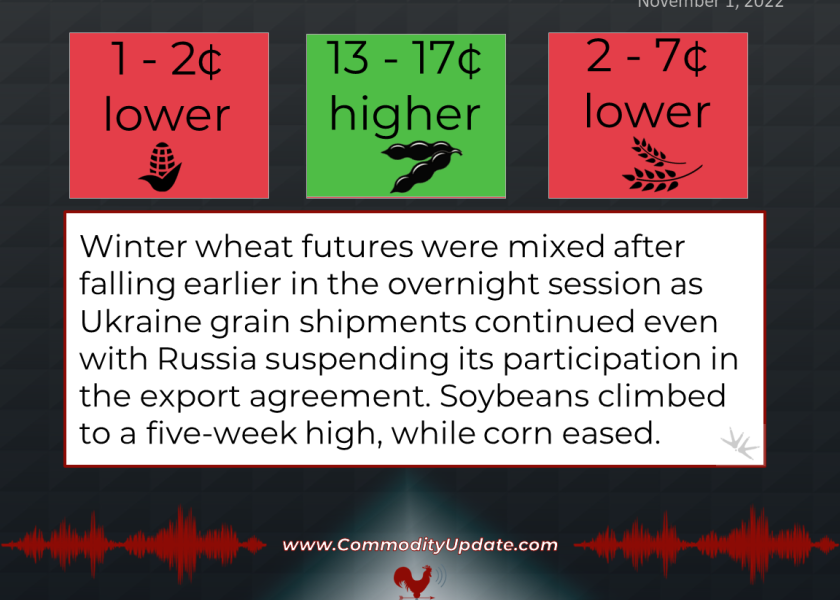 Corn: 1 to 2 cents lower.
Soybeans: 13 to 17 cents higher.
Wheat: HRW and SRW 2 cents lower to 1 cent higher, spring wheat 2 to 7 cents lower.
Cattle: Steady-firm
Hogs: Steady-weaker
Winter wheat futures were mixed after falling earlier in the overnight session as Ukraine grain shipments continued even with Russia suspending its participation in the export agreement. Soybeans climbed to a five-week high, while corn eased. Malaysian palm oil futures rose 4.6% to close at a near 10-week high amid concerns over global vegoil supplies, while front-month crude oil jumped more than $2. U.S. stock index futures indicate a stronger open, while the U.S. dollar index is more than 750 points lower this morning.