Morning Calls & Comments (11/15)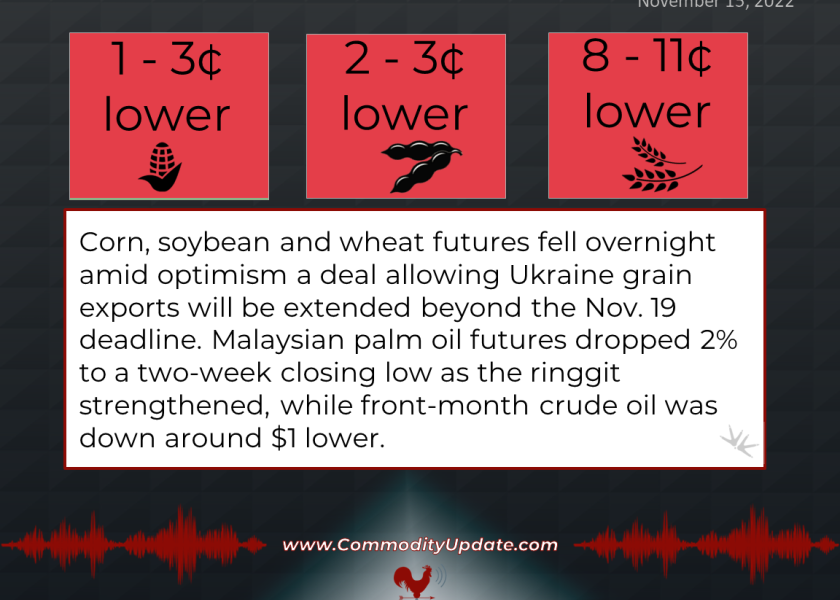 Corn: 1 to 3 cents lower.
Soybeans: 2 to 3 cents lower.
Wheat: SRW wheat 8 to 11 cents lower, HRW and spring wheat 1 to 4 cents lower.
Cattle: Steady-firm
Hogs: Steady-weaker
Corn, soybean and wheat futures fell overnight amid optimism a deal allowing Ukraine grain exports will be extended beyond the Nov. 19 deadline. Malaysian palm oil futures dropped 2% to a two-week closing low as the ringgit strengthened, while front-month crude oil was down around $1 lower. U.S. stock index futures signal a stronger open, while the U.S. dollar index is down more than 800 points this morning after hitting a three-month low.