Morning Calls & Comments (11/2)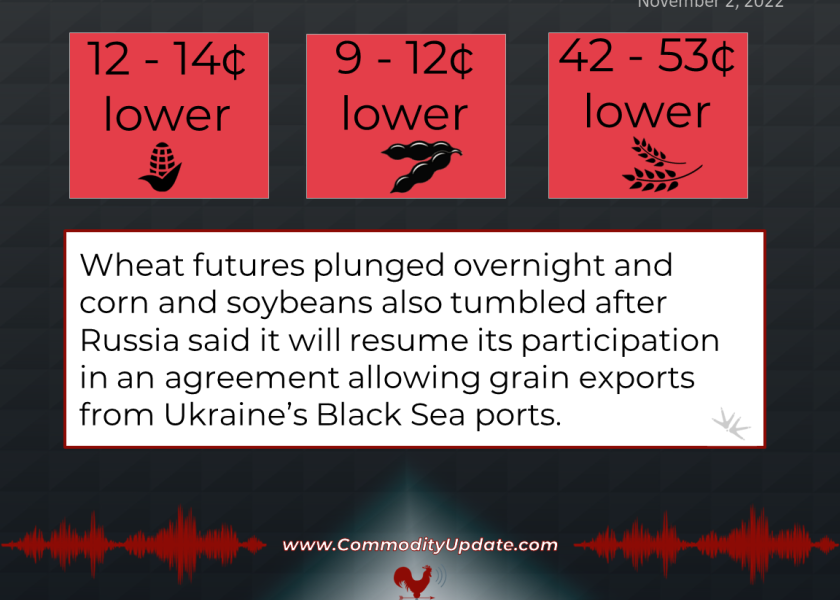 Corn: 12 to 14 cents lower.
Soybeans: 9 to 12 cents lower.
Wheat: HRW and SRW 42 to 53 cents lower, spring wheat 33 to 36 cents lower.
Cattle: Steady-firm
Hogs: Steady-mixed
Wheat futures plunged overnight and corn and soybeans also tumbled after Russia said it will resume its participation in an agreement allowing grain exports from Ukraine's Black Sea ports. Malaysian palm oil futures surged 4% to end near a 12-week high on supply concerns, while front-month crude oil futures were little changed. U.S. stock index futures signal a mixed open, while the U.S. dollar index is down around 250 points this morning.