Morning Calls & Comments (11/28)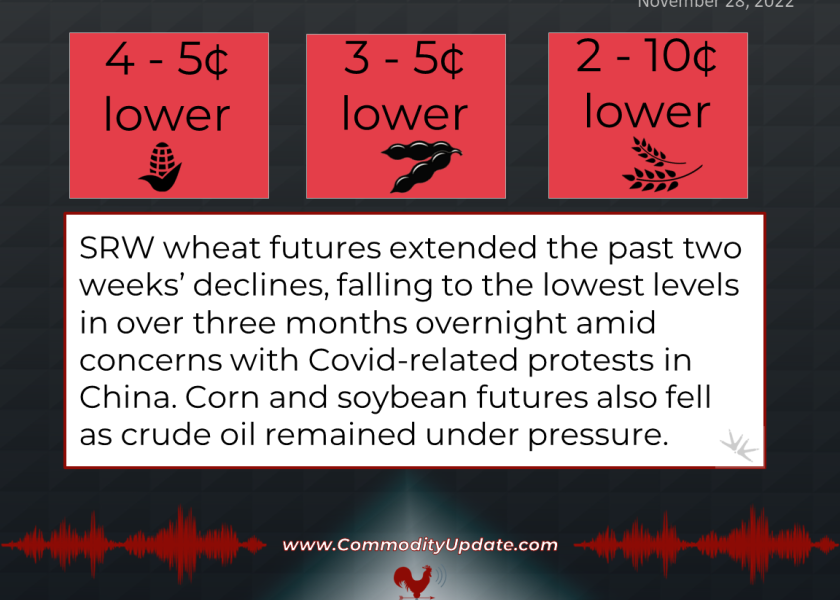 Corn: 4 to 5 cents lower.
Soybeans: 3 to 5 cents lower.
Wheat: HRW and SRW wheat 2 to 10 cents lower, spring wheat 2 to 6 cents higher.
Cattle: Steady-firm
Hogs: Steady-weak
SRW wheat futures extended the past two weeks' declines, falling to the lowest levels in over three months overnight amid concerns with Covid-related protests in China. Corn and soybean futures also fell as crude oil remained under pressure. Front-month crude oil was down more than $2 after dropping under $74 to an 11-month low. U.S. stock index futures signal a weaker open and the U.S. dollar index is down around 200 points.
USDA reported a daily sale of 110,000 MT of soybeans for delivery to "unknown destinations" for delivery during the 2022-023 marketing year.