Morning Calls & Comments (11/7)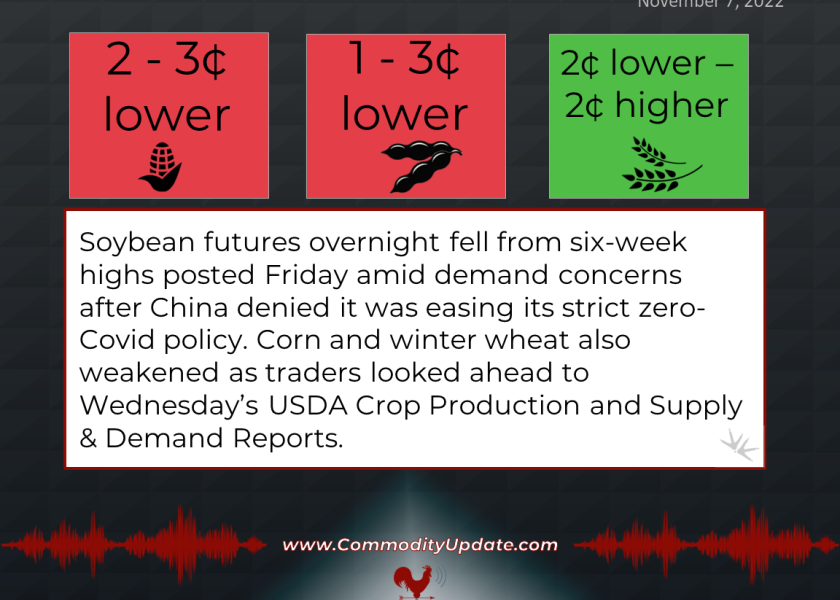 Corn: 2 to 3 cents lower.
Soybeans: 1 to 3 cents lower.
Wheat: 2 cents lower to 2 cents higher.
Cattle: Steady-mixed
Hogs: Steady-weaker
Soybean futures overnight fell from six-week highs posted Friday amid demand concerns after China denied it was easing its strict zero-Covid policy. Corn and winter wheat also weakened as traders looked ahead to Wednesday's USDA Crop Production and Supply & Demand Reports. Malaysian palm oil rose 1.7% on strong demand from top importer India, while front-month crude oil futures were slightly weaker. U.S. stock index futures signal a firmer open, while the U.S. dollar index is down more than 400 points.