Morning Calls & Comments (12/13)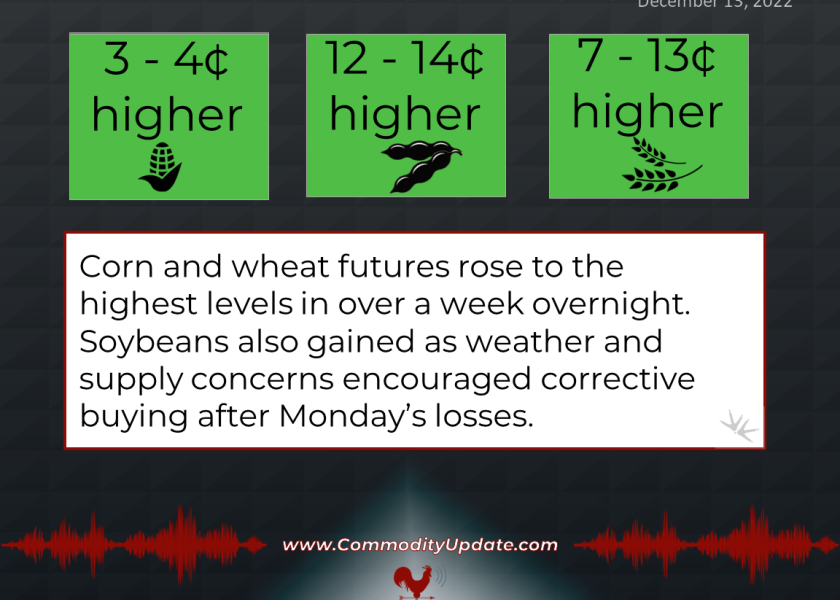 Corn: 3 to 4 cents higher.
Soybeans: 12 to 14 cents higher.
Wheat: 7 to 13 cents higher.
Cattle: Steady-firm
Hogs: Steady-firm
Corn and wheat futures rose to the highest levels in over a week overnight. Soybeans also gained as weather and supply concerns encouraged corrective buying after Monday's losses. Malaysian palm oil futures rallied 4%, the biggest daily gain since Nov. 1, on lower-than-expected inventory numbers. Front-month crude oil rose about $1.50 as the market extended this week's rebound. U.S. stock index futures signal a sharply higher open and the U.S. dollar index is down more than 1,300 points and near a 5 1/2-month low.