Morning Calls & Comments (12/7)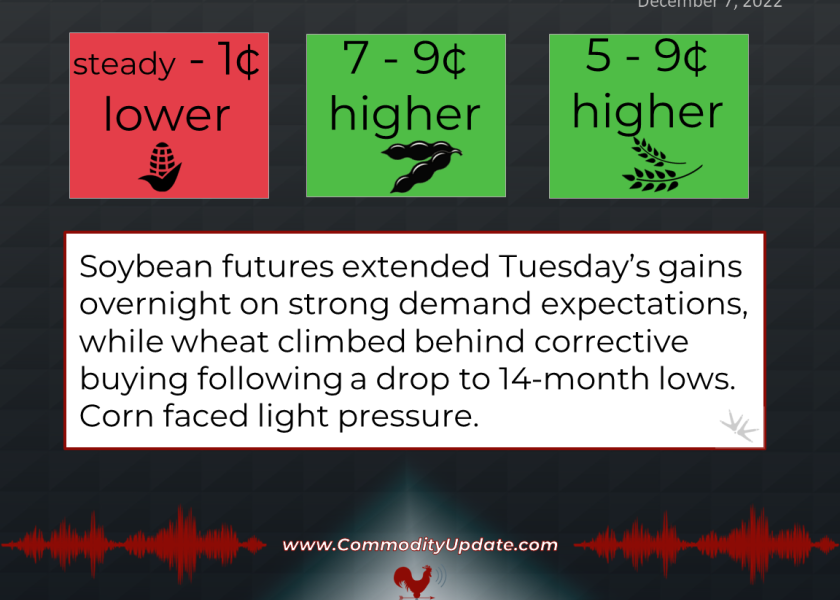 Corn: Steady to 1 cent lower.
Soybeans: 7 to 9 cents higher.
Wheat: HRW and SRW wheat 5 to 9 cents higher, spring wheat steady to 2 cents higher.
Cattle: Steady-weaker
Hogs: Steady-weaker
Soybean futures extended Tuesday's gains overnight on strong demand expectations, while wheat climbed behind corrective buying following a drop to 14-month lows. Corn faced light pressure. Malaysian palm oil futures fell 3.1% after the European Union agreed on a new law to prevent companies from selling into its market commodities linked to deforestation. Front-month crude oil was modestly higher. U.S. stock index futures signal a lower open and the U.S. dollar index is down more than 600 points.