Morning Calls & Comments (12/8)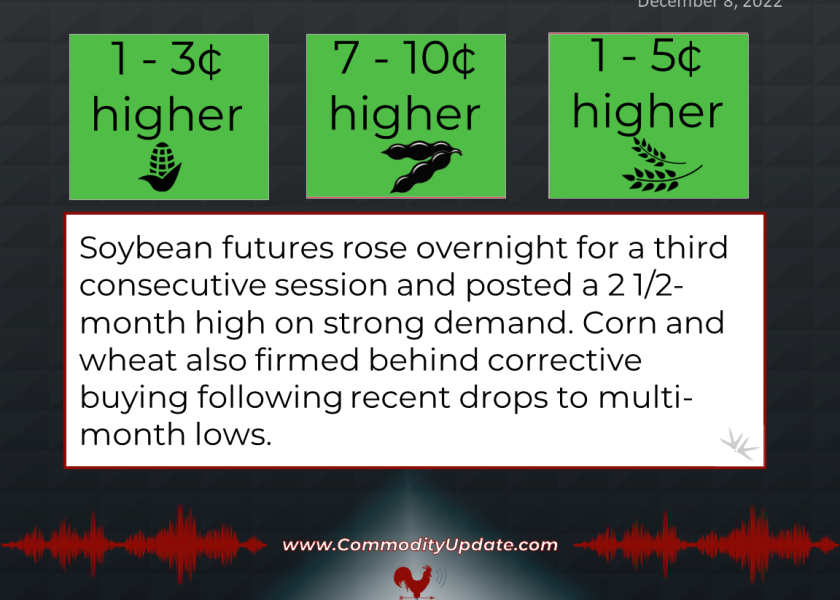 Corn: 1 to 3 cents higher.
Soybeans: 7 to 10 cents higher.
Wheat: 1 to 5 cents higher.
Cattle: Steady-firm
Hogs: Steady-weak
Soybean futures rose overnight for a third consecutive session and posted a 2 1/2-month high on strong demand. Corn and wheat also firmed behind corrective buying following recent drops to multi-month lows. Malaysian palm oil futures fell 0.5%, while front-month crude oil rallied around $3. U.S. stock index futures signal a firmer open and the U.S. dollar index is mildly weaker.