Morning Calls & Comments (6/15)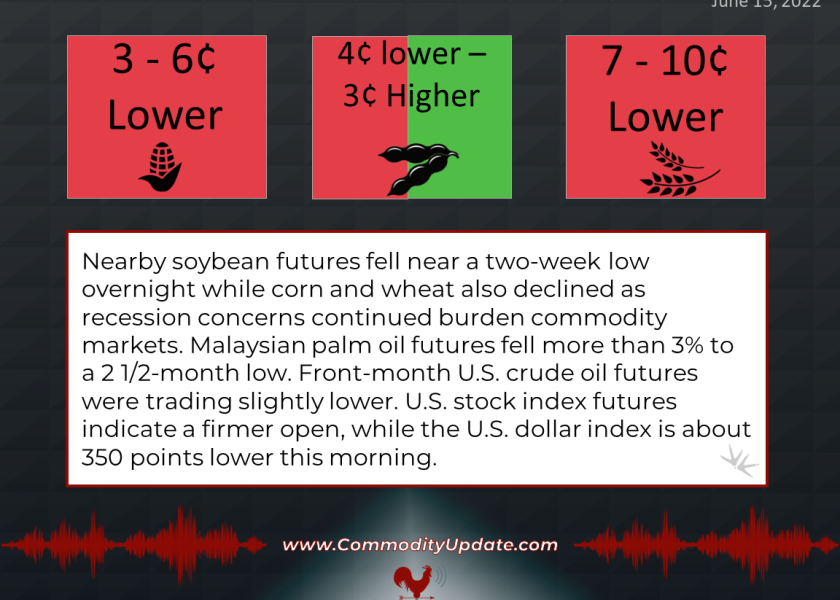 Corn: 3to 6 cents lower.
Soybeans: 4 cents lower to 3 cents higher.
Wheat: 7 to 10 cents lower.
Cattle: Steady-firmer
Hogs: Steady-firmer
Nearby soybean futures fell near a two-week low overnight while corn and wheat also declined as recession concerns continued burden commodity markets. Malaysian palm oil futures fell more than 3% to a 2 1/2-month low. Front-month U.S. crude oil futures were trading slightly lower. U.S. stock index futures indicate a firmer open, while the U.S. dollar index is about 350 points lower this morning.