Morning Calls & Comments (6/28)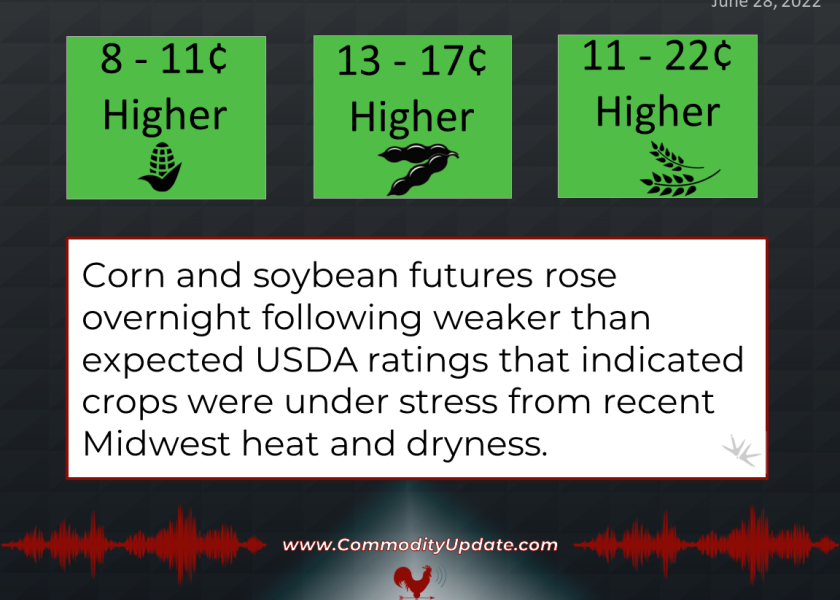 Corn: 8 to 11 cents higher.
Soybeans: 13 to 17 cents higher.
Wheat: HRW and SRW 11 to 22 cents higher, spring wheat 3 to 6 cents higher.
Cattle: Steady-mixed
Hogs: Steady-weaker
Corn and soybean futures rose overnight following weaker than expected USDA ratings that indicated crops were under stress from recent Midwest heat and dryness. Wheat climbed in a continued corrective bounce. Malaysian palm oil futures rose 1.3%, a second straight daily gain, on concern domestic mill closures will curb supplies. Front-month crude oil futures rose over $1.70. U.S. stock futures signal a stronger open, while the U.S. dollar index is up about 300 points this morning.