Morning Calls & Comments (6/30)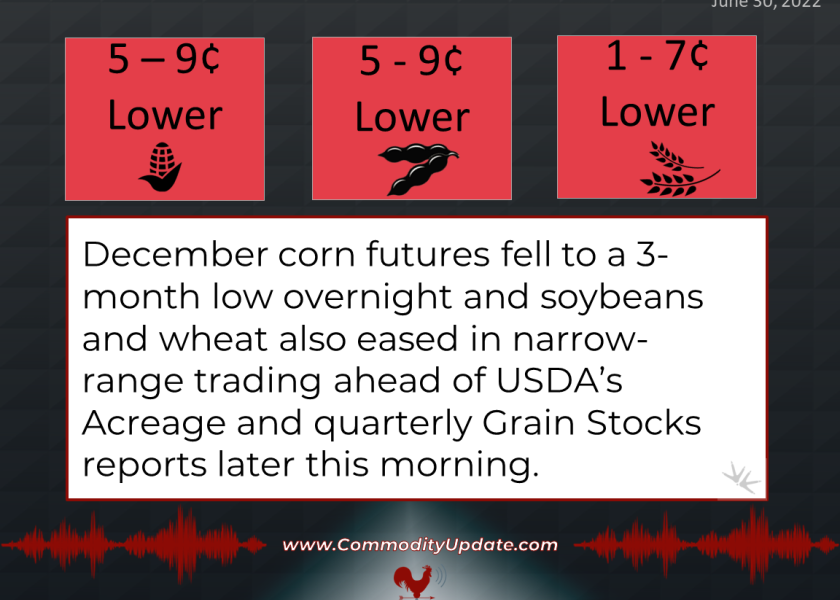 Corn: 5 to 9 cents lower.
Soybeans: 5 to 9 cents lower.
Wheat: 1 to 7 cents lower.
Cattle: Steady-weaker
Hogs: Steady-weaker
December corn futures fell to a three-month low overnight and soybeans and wheat also eased in narrow-range trading ahead of USDA's Acreage and quarterly Grain Stocks reports later this morning. Malaysian palm oil futures fell 0.2%, posting the market's biggest monthly drop since October 2008 on pressure from weak exports. Front-month crude oil futures are about 40 cents lower. U.S. stock futures signal a weaker open, while the U.S. dollar index is about 200 points this morning.