Morning Calls & Comments (7/15)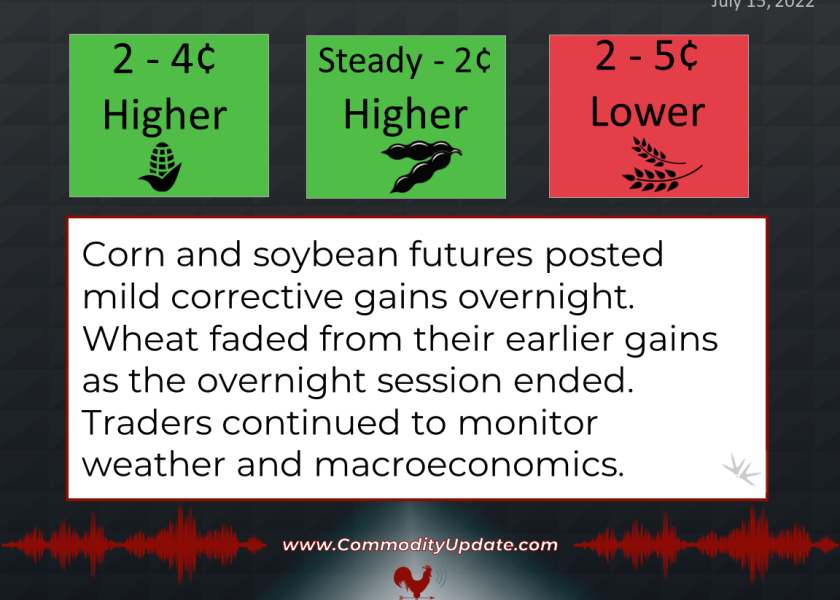 Corn: 2 to 4 cents higher
Soybeans: Steady to 2 cents higher
Wheat: Winter wheat 2 to 5 cents lower; spring wheat steady to 2 cents lower.
Cattle: Steady/weaker
Hogs: Steady/weaker
Corn and soybean futures posted mild corrective gains overnight. Wheat faded from their earlier gains as the overnight session ended. Traders continued to monitor weather and macroeconomics. Front-month U.S. crude oil futures are more than $2 higher this morning, while the U.S. dollar index is around 300 points lower on a pullback from the push to new 20-year highs earlier this week.