Morning Calls & Comments (7/27)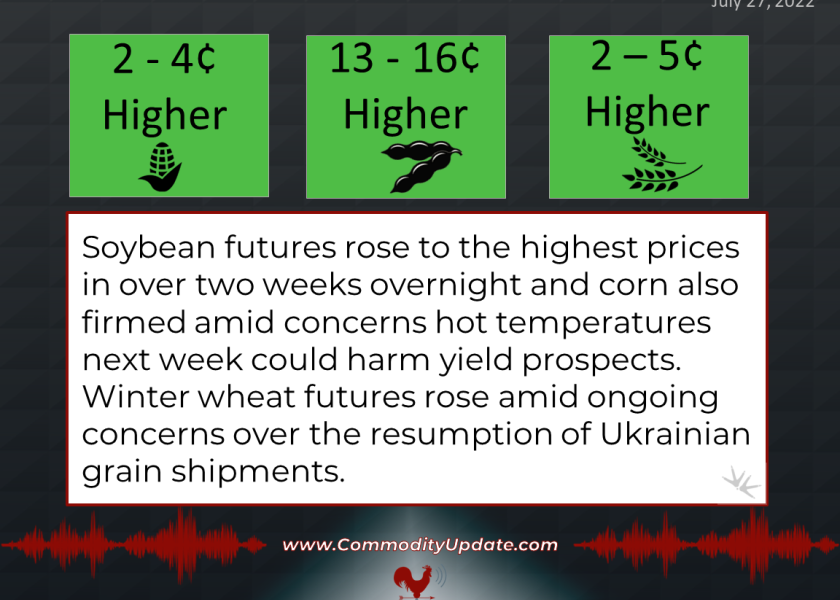 Corn: 2 to 4 cents higher.
Soybeans: 13 to 16 cents higher.
Wheat: HRW and SRW 2 to 5 cents higher, spring wheat 1 to 3 cents lower.
Cattle: Steady-weaker
Hogs: Steady-mixed
Soybean futures rose to the highest prices in over two weeks overnight and corn also firmed amid concerns hot temperatures next week could harm yield prospects. Winter wheat futures rose amid ongoing concerns over the resumption of Ukrainian grain shipments. Malaysian palm oil futures rose 1%, while front-month crude oil is mildly firmer this morning. U.S. stock index futures signal a firmer open, while the U.S. dollar index is down more than 100 points.