Morning Calls & Comments (7/29)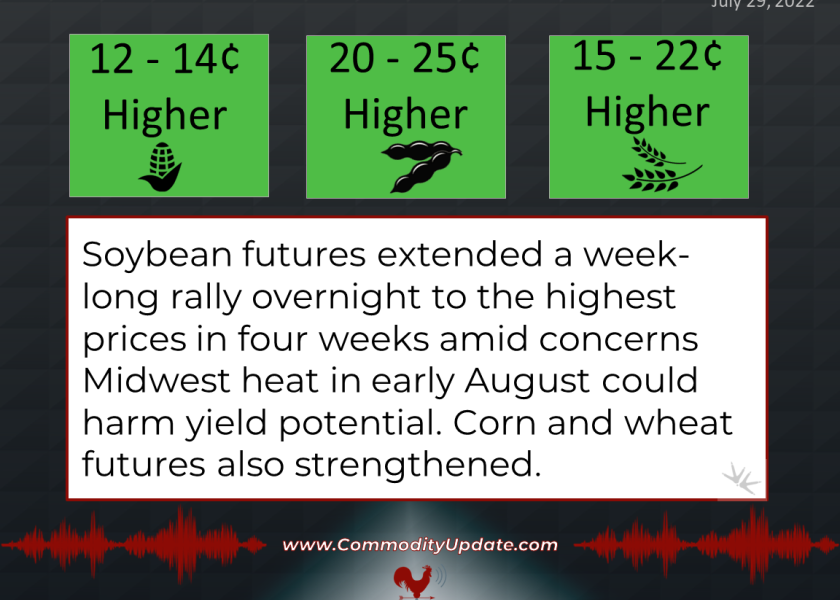 Corn: 12 to 14 cents higher.
Soybeans: 20 to 25 cents higher.
Wheat: 15 to 22 cents higher.
Cattle: Steady-weaker
Hogs: Steady-firmer
Soybean futures extended a week-long rally overnight to the highest prices in four weeks amid concerns Midwest heat in early August could harm yield potential. Corn and wheat futures also strengthened. Malaysian palm oil futures surged 8.8% and posted a second consecutive weekly gain behind soyoil market strength, while front-month crude oil futures were up more than $2. U.S. stock index futures signal a stronger open, while the U.S. dollar index is near unchanged.