Morning Calls & Comments (8/1)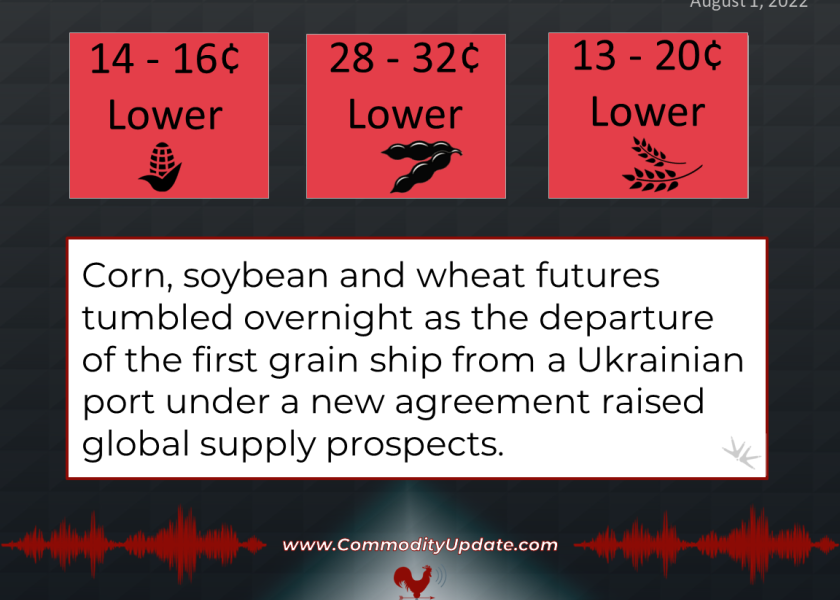 Corn: 14 to 16 cents lower.
Soybeans: 28 to 32 cents lower.
Wheat: 13 to 20 cents lower.
Cattle: Steady-weaker
Hogs: Steady-firmer
Corn, soybean and wheat futures tumbled overnight as the departure of the first grain ship from a Ukrainian port under a new agreement raised global supply prospects. Malaysian palm oil futures fell more than 5% on Monday after larger rival Indonesia relaxed its quota for export shipments. Crude oil futures fell around $3 following weak manufacturing data from China and Japan. U.S. stock index futures signal a weaker open, while the U.S. dollar index is down more than 300 points.