Morning Calls & Comments 8/11)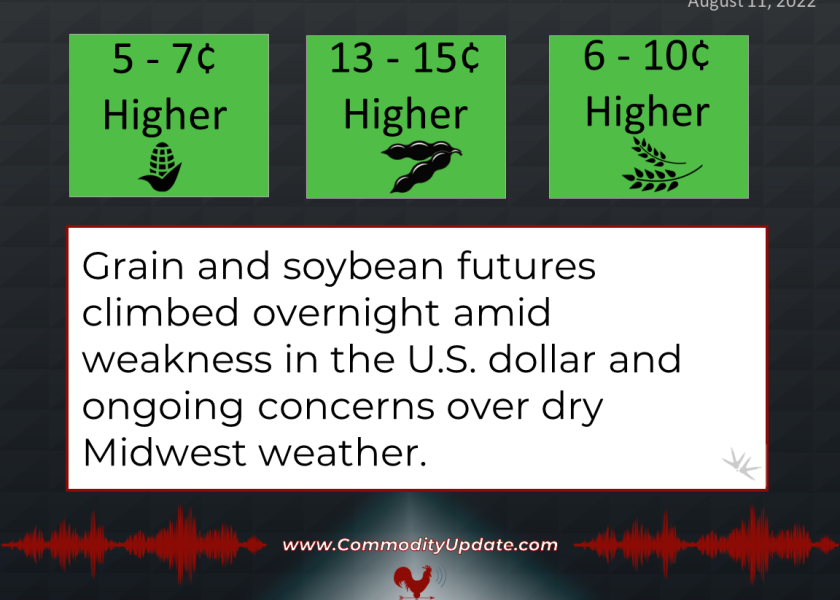 Corn: 5 to 7 cents higher.
Soybeans: 13 to 15 cents higher.
Wheat: 6 to 10 cents higher.
Cattle: Steady-mixed
Hogs: Steady-firmer
Grain and soybean futures climbed overnight amid weakness in the U.S. dollar and ongoing concerns over dry Midwest weather. Malaysian palm oil futures rose 3.8% on stronger export data and gains in soyoil. Front-month crude oil futures are up around $1.50, reaching the highest prices in over a week. U.S. stock index futures signal a stronger open, while the U.S. dollar index is down more than 400 points.
USDA reported a daily sale of 103,400 MT of soybean meal for delivery to Mexico during the 2022-23 marketing year.