Morning Calls & Comments (8/16)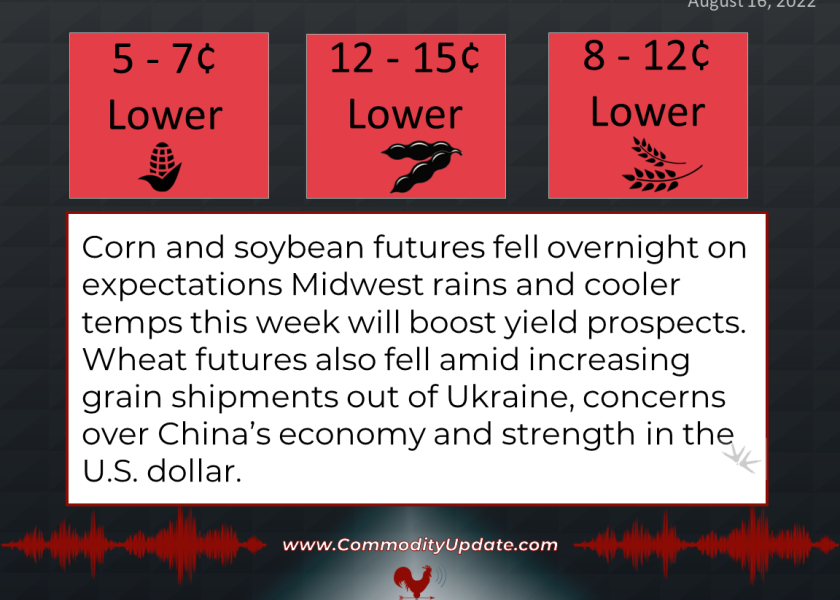 Corn: 5 to 7 cents lower.
Soybeans: 12 to 15 cents lower.
Wheat: 8 to 12 cents lower.
Cattle: Steady-mixed
Hogs: Steady-firmer
Corn and soybean futures fell overnight on expectations Midwest rains and cooler temps this week will boost yield prospects. Wheat futures also fell amid increasing grain shipments out of Ukraine, concerns over China's economy and strength in the U.S. dollar. Malaysian palm oil futures rose 1.1% as the ringgit hit a 5 1/2-year low. Front-month crude oil futures briefly rebounded above unchanged but are now modestly weaker. U.S. stock index futures signal a weaker open, while the U.S. dollar index is up nearly 200 points though off its earlier highs.