Morning Calls & Comments (8/9)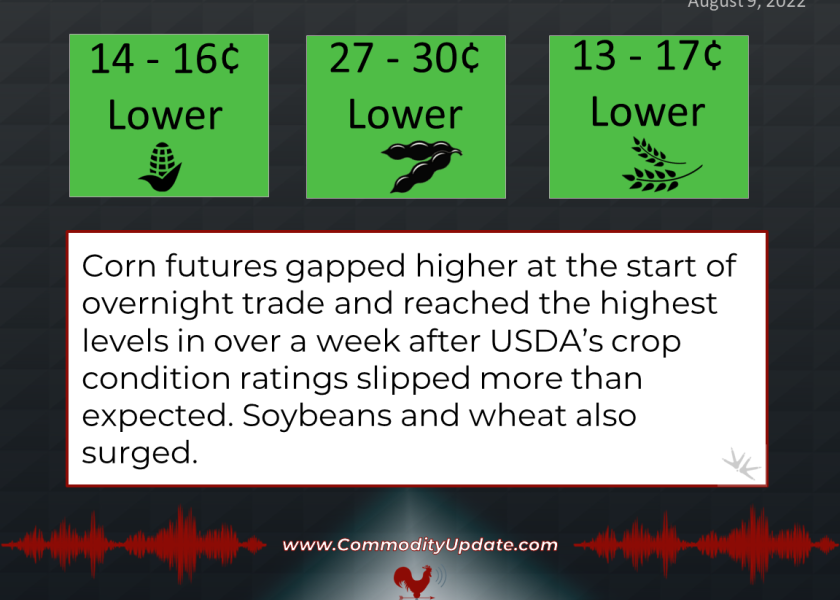 Corn: 14 to 16 cents higher.
Soybeans: 27 to 30 cents higher.
Wheat: 13 to 17 cents higher.
Cattle: Steady-firmer
Hogs: Steady-firmer
Corn futures gapped higher at the start of overnight trade and reached the highest levels in over a week after USDA's crop condition ratings slipped more than expected. Soybeans and wheat also surged. Malaysian palm oil futures rose 1.3% after Indonesia lowered its export tax threshold on crude palm oil. Front-month crude oil futures were up more than $1. U.S. stock index futures signal a weaker open, while the U.S. dollar index is down nearly 400 points.
USDA reported a sale of 133,000 MT of corn for delivery to China during the 2022-23 marketing year. Today's sale follows Monday's announcement of a combined 225,000 MT in corn sales to Italy and "unknown destinations" for 2022-23.