Morning Calls & Comments (9/26)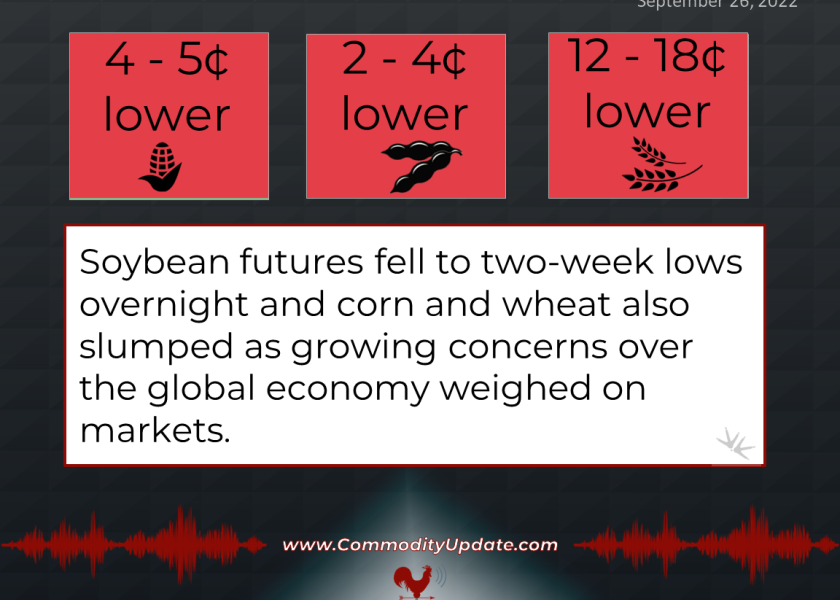 Corn: 4 to 5 cents lower.
Soybeans: 2 to 4 cents lower.
Wheat: 12 to 18 cents lower.
Cattle: Steady-weaker
Hogs: Steady-weaker
Soybean futures fell to two-week lows overnight and corn and wheat also slumped as growing concerns over the global economy weighed on markets. Malaysian palm oil futures fell 5.1% to a 15-month low on an outlook for ample supply and weaker demand. Front-month crude oil futures are slightly higher after earlier sinking to the lowest price since early January. U.S. stock index futures signal a weaker open and the U.S. dollar index is mildly firmer, though well off its earlier highs that marked a fresh 20-year high.