Morning Calls & Comments (9/28)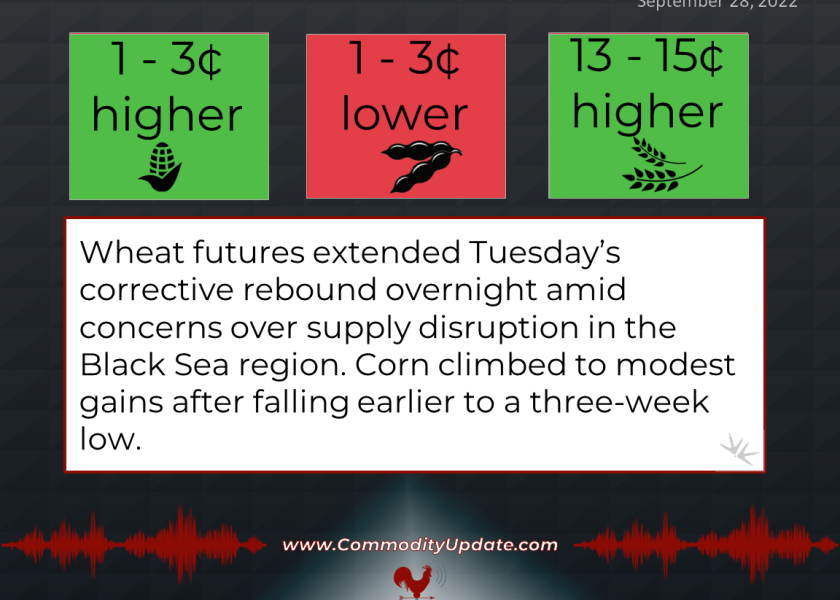 Corn: 1 to 3 cents higher.
Soybeans: 1 to 3 cents lower.
Wheat: 13 to 15 cents higher.
Cattle: Steady-weaker
Hogs: Steady-weaker
Wheat futures extended Tuesday's corrective rebound overnight amid concerns over supply disruption in the Black Sea region. Corn climbed to modest gains after falling earlier to a three-week low. Soybeans finished overnight trade slightly lower. Malaysian palm oil futures tumbled 8.5% on concerns over demand, while front-month crude oil is up over $1. U.S. stock index futures signal a firmer open and the U.S. dollar index is up slightly after earlier posting a fresh 20-year high.