Morning Calls & Comments (9/30)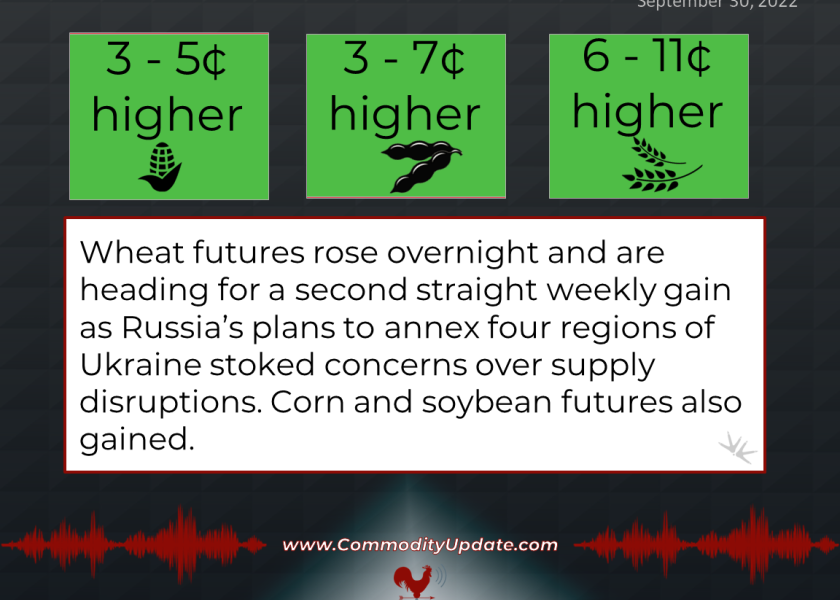 Corn: 3 to 5 cents higher.
Soybeans: 3 to 7 cents higher.
Wheat: 6 to 11 cents higher.
Cattle: Steady-mixed
Hogs: Steady-weaker
Wheat futures rose overnight and are heading for a second straight weekly gain as Russia's plans to annex four regions of Ukraine stoked concerns over supply disruptions. Corn and soybean futures also gained. Malaysian palm oil futures rose 2.3% but still dropped 8.5% for the week on concerns over weaker demand. Front-month crude oil have turned mildly weaker after earlier showing slight strength. U.S. stock index futures signal a firmer open and the U.S. dollar index is up more than 200 points.