Soybean Futures Drop Sharply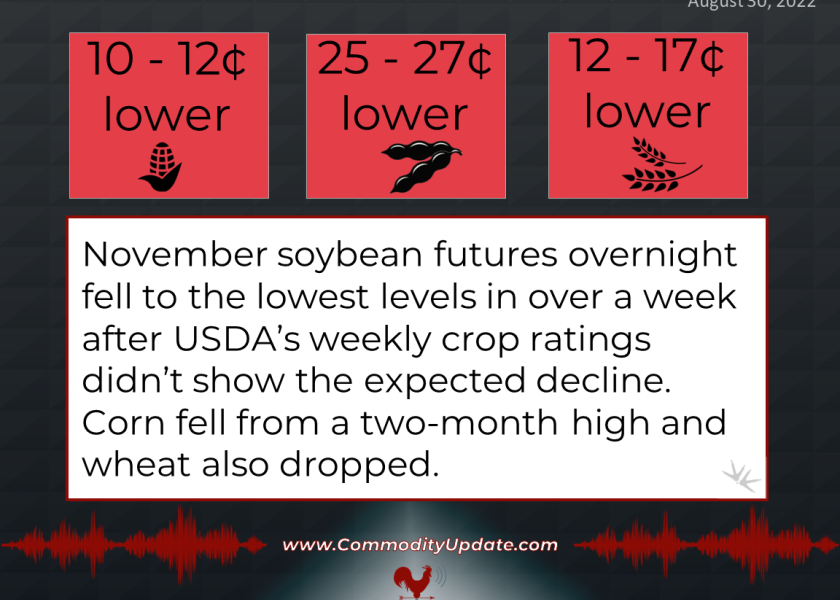 Corn: 10 to 12 cents lower.
Soybeans: 25 to 27 cents lower.
Wheat: 12 to 17 cents lower.
Cattle: Steady-weaker
Hogs: Steady-weaker
November soybean futures overnight fell to the lowest levels in over a week after USDA's weekly crop ratings didn't show the expected decline. Corn fell from a two-month high and wheat also dropped. Malaysian palm oil futures fell 1% to lock in a fourth straight monthly decline amid growing expectations for improved production. Front-month crude oil fell more than $2. U.S. stock index futures signal a stronger open, while the U.S. dollar index is more than 200 points lower.