Soybean Futures Rebounded Overnight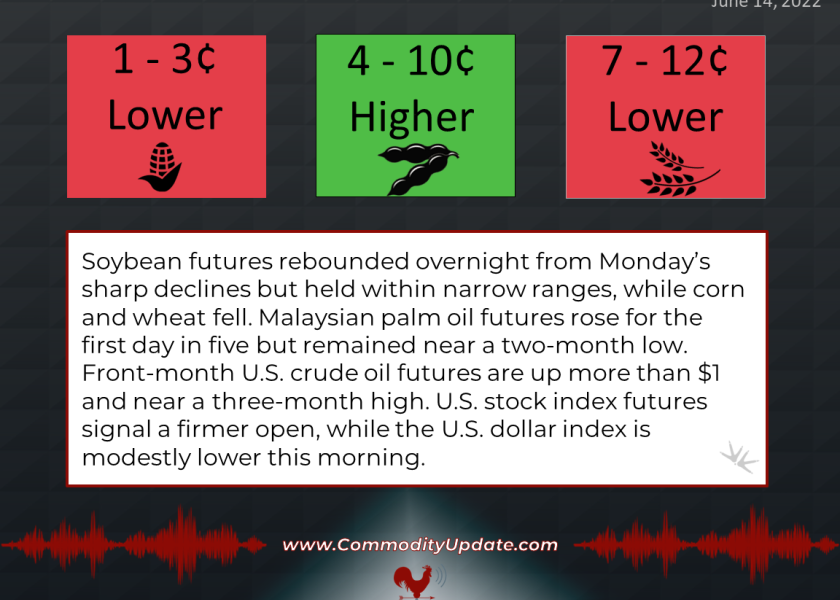 Corn: 1 to 3 cents lower.
Soybeans: 4 to 10 cents higher.
Wheat: 7 to 12 cents lower.
Cattle: Steady-weaker
Hogs: Steady-firm
Soybean futures rebounded overnight from Monday's sharp declines but held within narrow ranges, while corn and wheat fell. Malaysian palm oil futures rose for the first day in five but remained near a two-month low. Front-month U.S. crude oil futures are up more than $1 and near a three-month high. U.S. stock index futures signal a firmer open, while the U.S. dollar index is modestly lower this morning.