Soybeans Futures Reach Contract High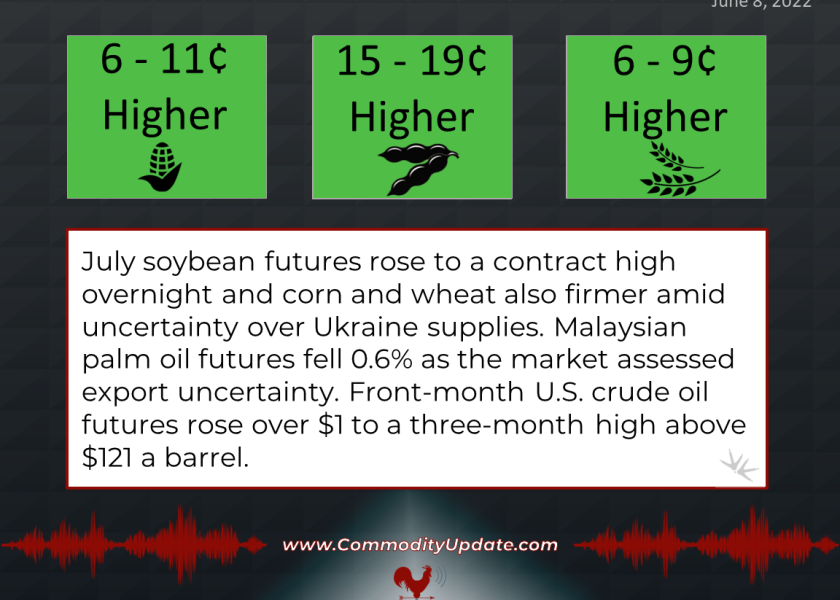 Corn: 6 to 11 cents higher.
Soybeans: 15 to 19 cents higher.
Wheat: 6 to 9 cents higher.
Cattle: Steady-mixed
Hogs: Steady-mixed
July soybean futures rose to a contract high overnight and corn and wheat also firmer amid uncertainty over Ukraine supplies. Malaysian palm oil futures fell 0.6% as the market assessed export uncertainty. Front-month U.S. crude oil futures rose over $1 to a three-month high above $121 a barrel. U.S. stock index futures signal a lower open, while the U.S. dollar index is about 160 points higher this morning.