Soybeans Lower on Prospect for Greater Argentine Supply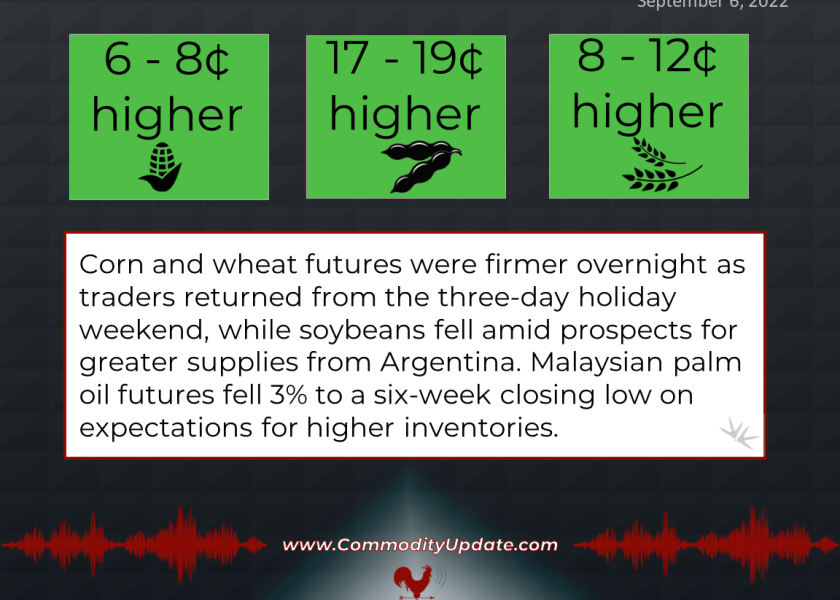 Corn: 6 to 8 cents higher.
Soybeans: 17 to 19 cents higher.
Wheat: 8 to 12 cents higher.
Cattle: Steady-firmer
Hogs: Steady-weaker
Corn and wheat futures were firmer overnight as traders returned from the three-day holiday weekend, while soybeans fell amid prospects for greater supplies from Argentina. Malaysian palm oil futures fell 3% to a six-week closing low on expectations for higher inventories. Front-month crude oil futures are down slightly. U.S. stock index futures signal a stronger open, while the U.S. dollar index is up more than 300 points.