Soybeans Pulling No Support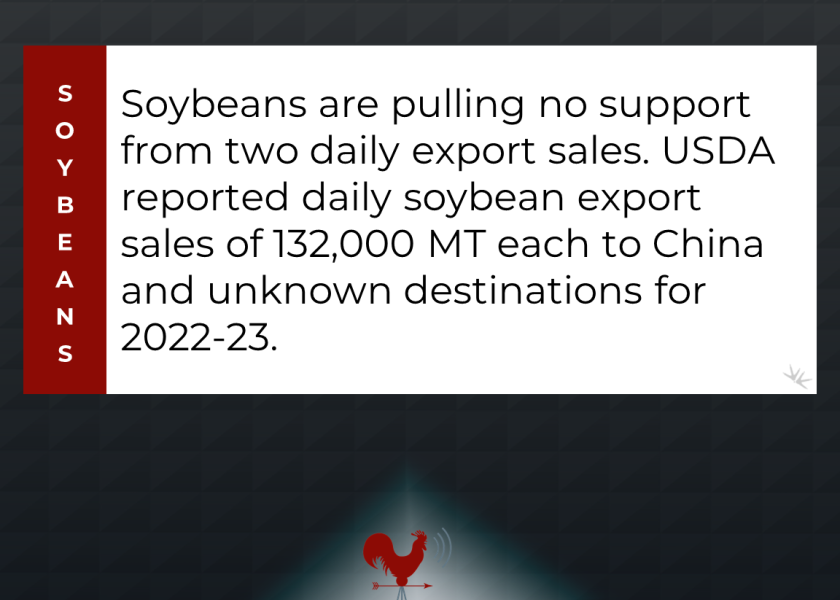 Soybeans are pulling no support from two daily export sales. USDA reported daily soybean export sales of 132,000 MT each to China and unknown destinations for 2022-23.
Geopolitical concerns are adding to the price pressure on soybeans. Tensions between the U.S. and China continue to escalate in the aftermath of House Speaker Nancy Pelosi's visit the Taiwan earlier this week.