Wheat, Corn and Soybeans Climb Overnight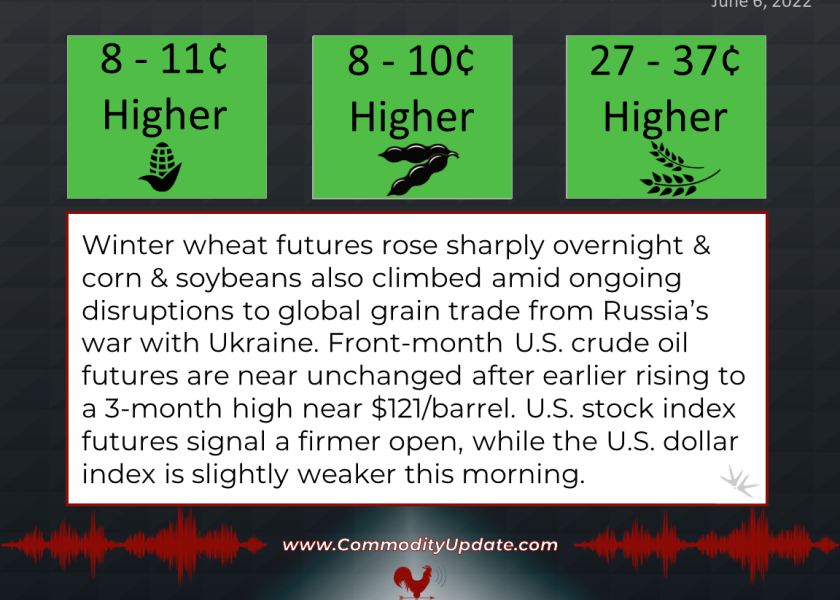 Corn: 8 to 11 cents higher.
Soybeans: 8 to 10 cents higher.
Wheat: 27 to 37 cents higher.
Cattle: Steady-weak
Hogs: Steady-firm
Winter wheat futures rose sharply overnight and corn and soybeans also climbed amid ongoing disruptions to global grain trade from Russia's war with Ukraine. Front-month U.S. crude oil futures are near unchanged after earlier rising to a three-month high near $121 per barrel. U.S. stock index futures signal a firmer open, while the U.S. dollar index is slightly weaker this morning.