Wheat Futures Rebound; Corn and Soybeans Also Gain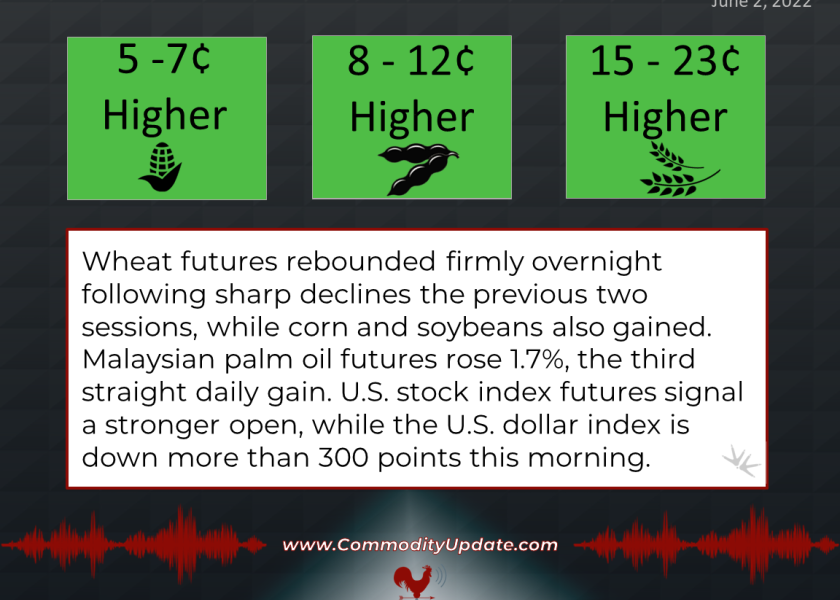 Corn: 5 to 7 cents higher.
Soybeans: 8 to 12 cents higher.
Wheat: 15 to 23 cents higher.
Cattle: Steady-weak
Hogs: Steady-firm
Wheat futures rebounded firmly overnight following sharp declines the previous two sessions, while corn and soybeans also gained. Malaysian palm oil futures rose 1.7%, the third straight daily gain. Front-month U.S. crude oil futures are around $1 lower after dropping over $4 earlier overnight. U.S. stock index futures signal a stronger open, while the U.S. dollar index is down more than 300 points this morning.