Wheat Tour: Sharply Reduced HRW Yield Potential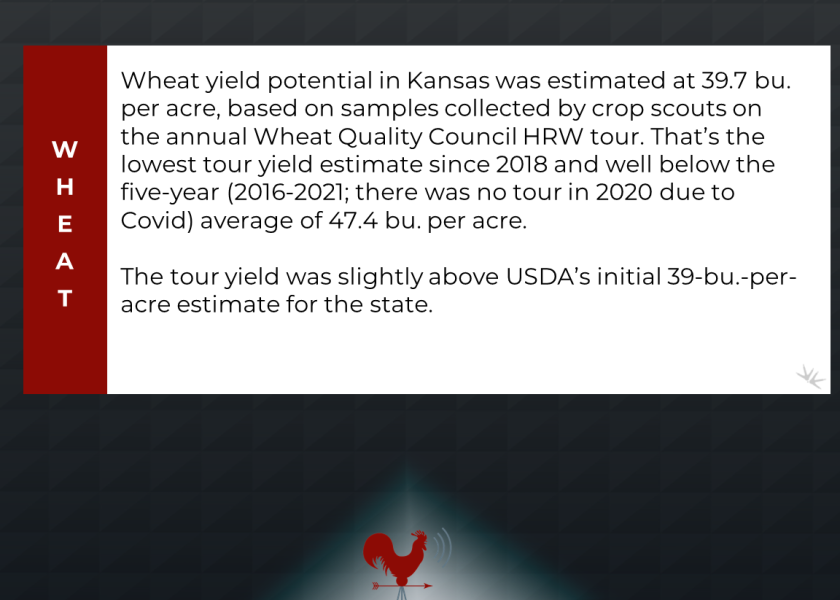 Wheat yield potential in Kansas was estimated at 39.7 bu. per acre, based on samples collected by crop scouts on the annual Wheat Quality Council HRW tour. That's the lowest tour yield estimate since 2018 and well below the five-year (2016-2021; there was no tour in 2020 due to Covid) average of 47.4 bu. per acre. The tour yield was slightly above USDA's initial 39-bu.-per-acre estimate for the state.
Tour participants guesstimated the crop at 261 million bu., 10 million bu. under USDA's initial estimate for the state.
Acreage abandonment remains a major uncertainty as harvest approaches. Kansas farmer and tour scout Gary Millershaski predicted at least 25% of acres will not be harvested in parts of southwestern Kansas hit hard by drought.