Winter Wheat Fell Overnight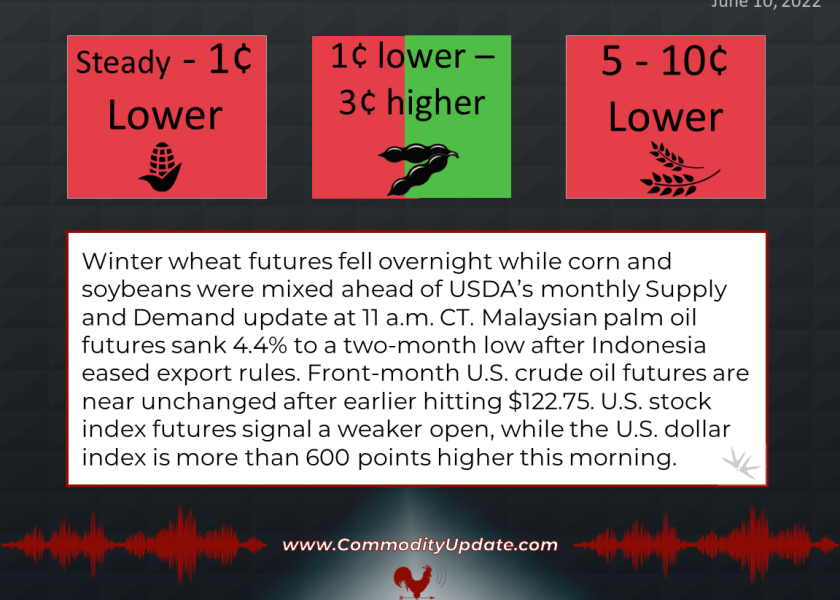 Corn: Steady to 1 cent lower.
Soybeans: 1 cent lower to 3 cents higher amid bull spreading.
Wheat: HRW and SRW wheat 5 to 10 cents lower, spring wheat 1 to 3 cents higher.
Cattle: Steady-firm
Hogs: Steady-weak
Winter wheat futures fell overnight while corn and soybeans were mixed ahead of USDA's monthly Supply and Demand update at 11 a.m. CT. Malaysian palm oil futures sank 4.4% to a two-month low after Indonesia eased export rules. Front-month U.S. crude oil futures are near unchanged after earlier hitting $122.75. U.S. stock index futures signal a weaker open, while the U.S. dollar index is more than 600 points higher this morning.