Calls & Comments (5/25)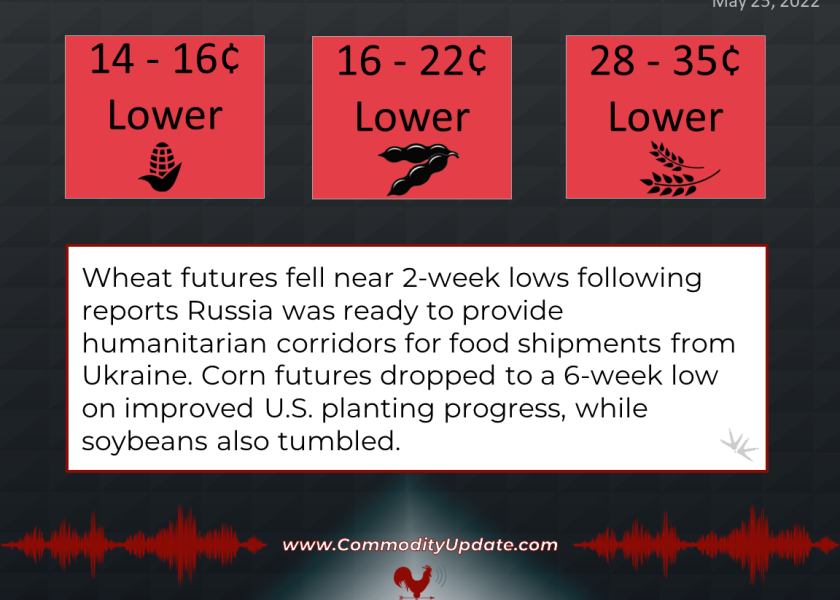 Corn: 14 to 16 cents lower.
Soybeans: 16 to 22 cents lower.
Wheat: 28 to 35 cents lower.
Cattle: Steady-mixed
Hogs: Steady-firm
Wheat futures fell near two-week lows following reports Russia was ready to provide humanitarian corridors for food shipments from Ukraine. Corn futures dropped to a six-week low on improved U.S. planting progress, while soybeans also tumbled.