Grain and Livestock Calls (6/22)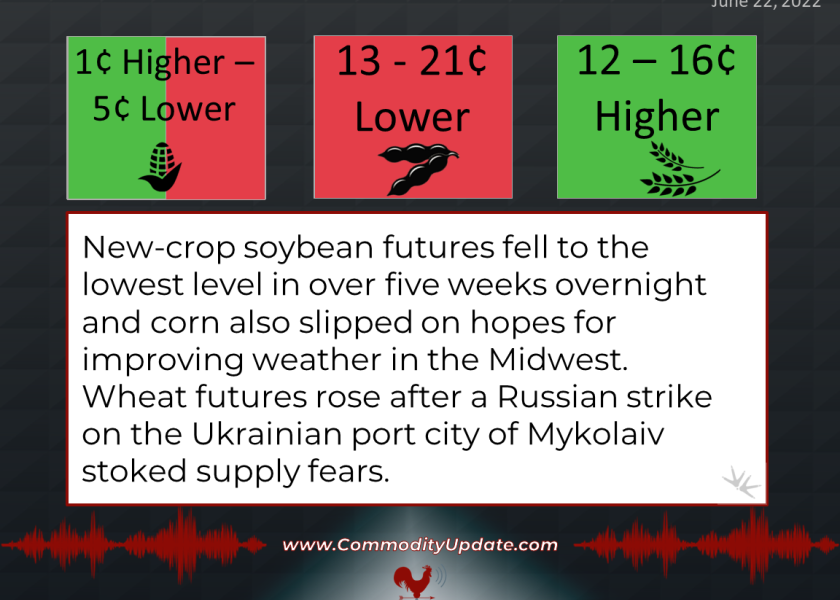 Corn: 1 cent higher to 5 cents lower.
Soybeans: 13 to 21 cents lower.
Wheat: HRW and SRW 12 to 16 cents higher, spring wheat 1 to 5 cents higher.
Cattle: Steady-mixed
Hogs: Steady-firmer
New-crop soybean futures fell to the lowest level in over five weeks overnight and corn also slipped on hopes for improving weather in the Midwest. Wheat futures rose after a Russian strike on the Ukrainian port city of Mykolaiv stoked supply fears. Malaysian palm oil futures plunged nearly 10% to a six-month low as crude oil tumbled nearly $7. U.S. stock futures signal a weaker open, while the U.S. dollar index is modestly weaker this morning.