Grain and Livestock Calls (6/9)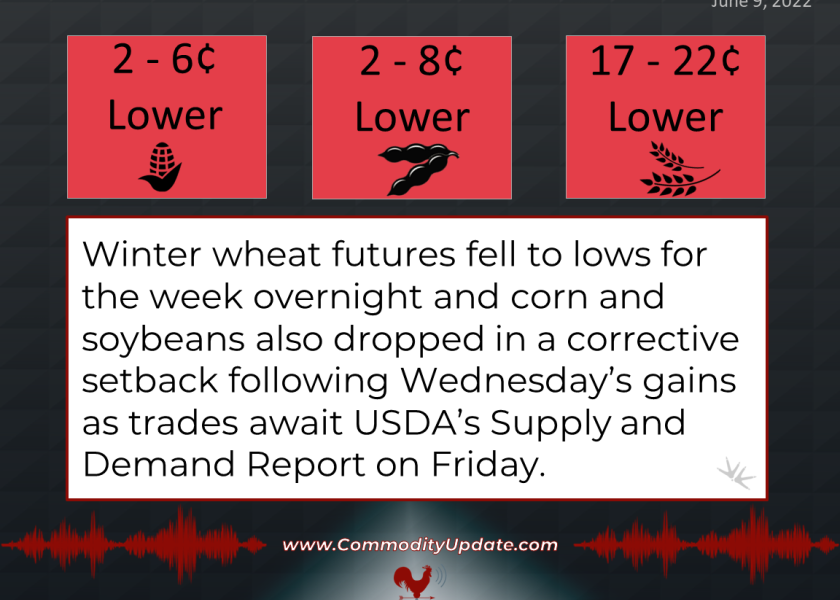 Corn: 2 to 6 cents lower.
Soybeans: 2 to 8 cents lower.
Wheat: HRW and SRW wheat 17 to 22 cents lower, spring wheat 9 to 12 cents lower.
Cattle: Steady-mixed
Hogs: Steady-mixed
Winter wheat futures fell to lows for the week overnight and corn and soybeans also dropped in a corrective setback following Wednesday's gains as trades await USDA's Supply and Demand Report on Friday. Malaysian palm oil futures plunged 4.0% to a three-week low on expectations for greater exports from Indonesia. Front-month U.S. crude oil futures are slightly lower. U.S. stock index futures signal a weaker open, while the U.S. dollar index is about 350 points lower this morning.